Writ seeks specific refugee law in Bangladesh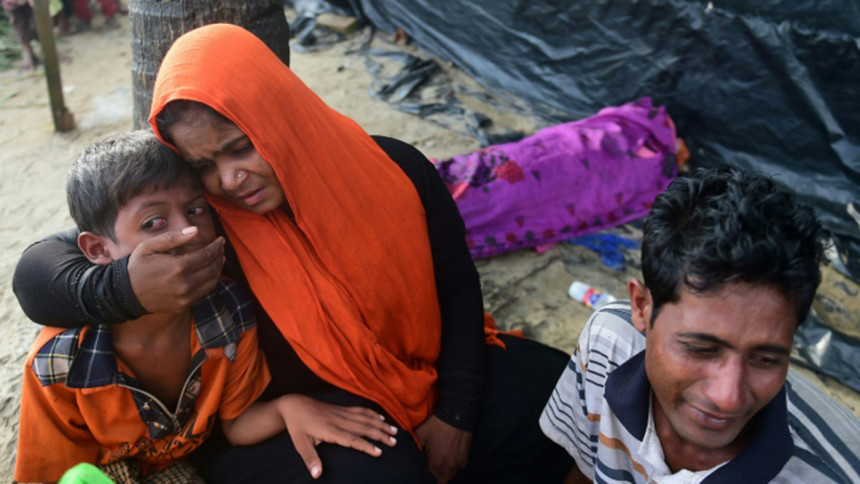 A Supreme Court lawyer today filed a writ petition with the High Court seeking its directive on the government to formulate a specific law regarding the refugees taking shelter in Bangladesh.
There is no specific legal framework or policy for handling and controlling the refugees in Bangladesh, Advocate Tanzim Al Islam said in the petition filed as public interest litigation.
He submitted the petition saying that thousands of Rohingya refugees from Myanmar have been living in Bangladesh since its independence and more than 400,000 Rohingyas have fled into the country from Myanmar recently.
Bangladesh government has given shelter to them considering humanitarian aspects, the SC lawyer said in the petition.
Bangladesh is yet to sign the International Refugee Convention of 1951 and the International Refugee Protocol of 1967 and there is no rule how the refugees will live in Bangladesh and therefore, it is very difficult for the government to tackle the refugee crisis, Advocate Tanjim said in the petition.
The right to get shelter of the law by the people living in Bangladesh for temporary period along with its citizens has been guaranteed under Article 31 of the constitution, he said.
Therefore, a law needs to be formulated to deal with the refugees living in Bangladesh, he added.
The HC is yet to fix any date for hearing the writ petition.