Rohingya influx: 20 refugees found in Manikganj
They were lost after crossing the border, police say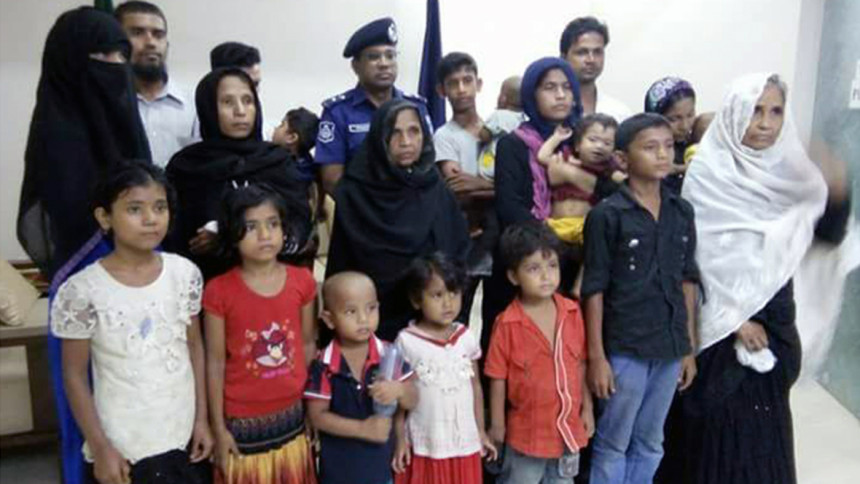 Twenty Rohingya refugees, who entered Bangladesh to escape persecution in Myanmar, were found in Manikganj, around 450 kilometres away from Cox's Bazar camps.
The rescued people were lost after crossing the border and took refuge in Manikganj as they travelled through Bangladesh looking for shelter, said Mahfuzur Rahman, superintendent of police in Manikganj.
On information, the Rohingyas were rescued from different areas in Singair upazila of the district yesterday, our Manikganj correspondent reports quoting the SP.
The rescued Rohingyas -- three men, six women, and 11 children -- have been kept at Singair Pilot High School under police custody and will be sent to Rohingya camps in Cox's Bazar tomorrow, the police official also said.
Up to 400,000 Rohingya have fled Myanmar for Bangladesh since August 25, with thousands more arriving every day, the Unicef said on Thursday.
They have arrived in Bangladesh in the face of what Bangladesh government and many others internationally called "genocide" by Myanmar's military forces in the Rakhine state.