Suu Kyi burying her head in the sand: AI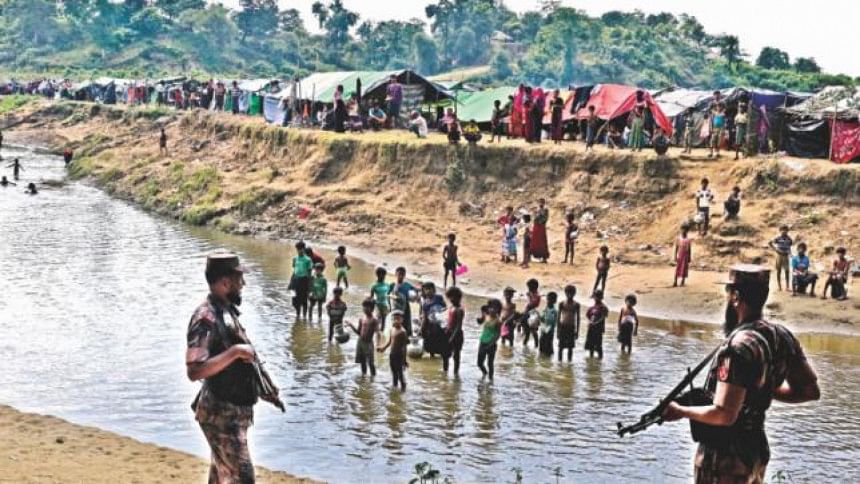 Reacting to today's speech by Aung San Suu Kyi, Myanmar's State Counsellor and de facto leader, on the crisis in Rakhine State, Amnesty International said she and her government are still burying their heads in the sand.
"Aung San Suu Kyi today demonstrated that she and her government are still burying their heads in the sand over the horrors unfolding in Rakhine State," James Gomez, Amnesty International's Regional Director for Southeast Asia and the Pacific said in a statement this afternoon.
The human rights body's reaction came after the Nobel peace prize winner made a long awaited address to the nation for the first time since the attacks by Rohingya insurgents on August 25 sparking a military response that has forced to flee more than 410,000 Rohingya to neighbouring Bangladesh.
Emphasizing the need for immediate end of the violence, James also said, "The government should address the entrenched discrimination that has left Rohingya trapped in a cycle of abuse and deprivation for decades."
While it was positive to hear Aung San Suu Kyi condemn human rights violations in Rakhine state, she is still silent about the role of the security forces there, the regional director also stated.
Suu Kyi, in her speech, condemned human rights violations in troubled Rakhine State and said anyone responsible would face the law.
The United Nations has earlier branded the military operation in the western state of Myanmar as ethnic cleansing. Aung San suu Kyi did not address that accusation but said her government was committed to the rule of law.