Olympian fencer detained by US Customs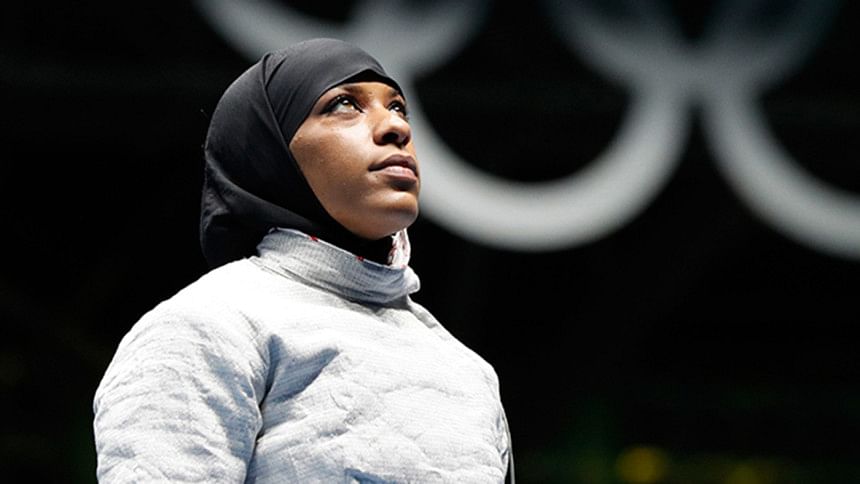 The first Muslim-American female, Ibtihaj Muhammad, who won a medal for the United States in the Rio Olympics last summer, said she recently was detained by US Customs officials for two hours with no explanation.
A native of New Jersey and a Duke graduate, Muhammad did not say where she had been traveling, stating only that she was held "just a few weeks ago," according to reports in The Chicago Tribune and The Washington Post.
The fencer did not specifically link the holdup to President Trump's travel ban on people from seven predominantly Muslim countries.
"I can't tell you why it happened to me," Muhammad said in an interview with the website Popsugar during the Makers Conference in Rancho Palos Verdes, California, The Chicago Tribune reports.
"But I know that I'm Muslim. I have an Arabic name. And even though I represent Team USA and I have that Olympic hardware, it doesn't change how you look and how people perceive you."
Muhammad was the first American Olympian to compete while wearing a hijab and won a bronze medal in team sabre in Rio.
Her airport experience made her more determined than ever to stay positive, she was quoted as saying by The Chicago Tribune.