US 'confident' NKorea's Kim will fulfill commitments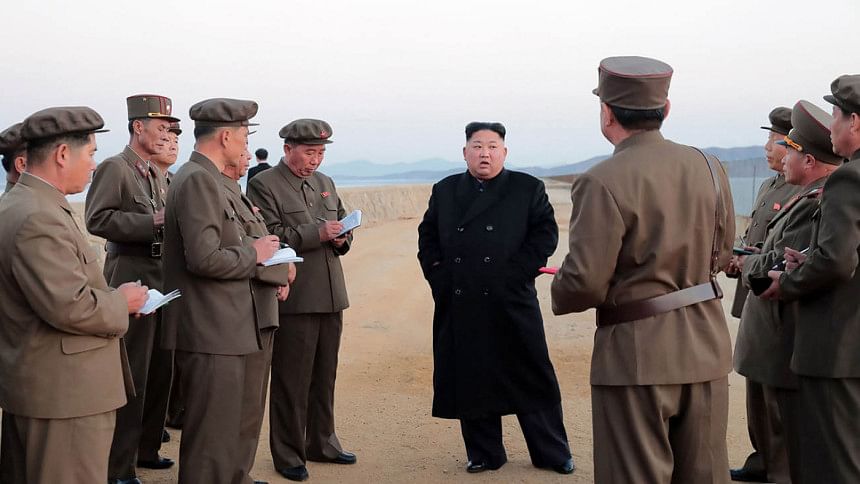 The United States remains confident that denuclearisation "promises" made during a historic summit between Donald Trump and North Korea's Kim Jong Un will be fulfilled, a State Department spokesperson said Thursday.
The comments came after state media in Pyongyang said Kim had supervised the testing of a "high-tech" new weapon that Yonhap news agency called successful.
"At the Singapore Summit, President Trump and Chairman Kim made a number of commitments regarding final, fully verified denuclearisation and creating a brighter future for North Korea," the US statement said.
"We are talking with the North Koreans about implementing all of those commitments," it continued. "The President has made clear that if Kim Jong Un denuclearises, there is a bright future for North Korea."
"We remain confident that the promises made by President Trump and Chairman Kim will be fulfilled."
Trump and Kim met at a historic summit in Singapore in June, where they signed a vaguely worded document on denuclearisation of the peninsula.
Progress has since stalled as Washington and Pyongyang spar over the meaning of the document, and a return to testing would cast grave doubts over the future of the process.
The North Korean reports of a new weapon did not specify the device involved but said the "high-tech tactical weapon" had been developed over a long period and "builds impregnable defences of our country and strengthens the fighting power of our people's army."
Pyongyang's suspension of testing for nuclear weapons and ballistic missiles has been key to this year's rapid diplomatic developments and North Korean-US negotiations, and has received repeated praise from Trump.