Earth day climate summit: key takeaways
Dozens of world leaders met online for a two-day virtual summit that started Thursday on reducing climate change hosted by US President Joe Biden. Amid rising tensions among global powers, the leaders, however, seemed to agree on curbing greenhouse gas emissions, raising hope that climate goals set by Paris climate accord might be within our reach. Here is what the main players said -- and the pledges they made or reiterated during the summit: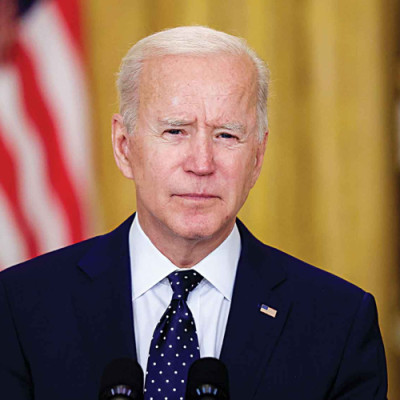 "This is the decade we must make decisions that will avoid the worst consequences of the climate crisis."
US President Joe Biden
US Takes lead
The United States met global expectations by pledging to halve its emissions by 2030 from 2005 levels – nearly doubling the last pledge made under former President Barack Obama. Washington also intends to double its annual public climate finance to developing countries by 2024, compared with spending under Obama in 2013-2016.
"Despite Russia's size, its geography, climate and the structure of its economy, I am sure this task is achievable."
Russian President Vladimir Putin
Russia pledges action
Russian President Vladimir Putin committed his country to fulfilling its obligations to combat climate change. Putin said the world's fourth largest greenhouse gas emitter had set out to "significantly limit" net emissions by 2050. He refrained from giving a specific target.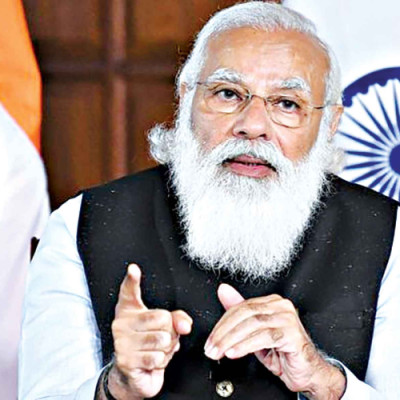 "And, this event (Covid-19 pandemic) is a timely reminder that the grave threat posed by Climate Change has not disappeared."
Indian Prime Minister Narendra Modi
INDIA REFRAINS FROM SETTING TARGET
Prime Minister Narendra Modi failed to announce new targets. But he promised a "partnership" with Biden to mobilize green investment. He also noted that India's per capita carbon footprint is 60 percent lower than the global average. He said India eyes to renewable energy target of 450 gigavolts by 2030.
"We must treat nature as our root: Respect it, protect it and follow its laws."
China President
Xi Jinping
CHINA TO QUIT COAL
President Xi Jinping told the summit his country would begin phasing out coal use over 2026-2030 as part of its efforts to reduce greenhouse gas emissions. Last year, Xi had said China would aim to become carbon neutral by 2060. He said China's coal consumption will peak in 2025 and start to fall thereafter.
"This will be the make-or-break decade for our climate. … Science tells us it's not too late yet, but we must hurry up."
European Commission president Ursula von der Leyen
EUROPE SETS AMBITIOUS GOAL
One day before the summit, Europe effectively set in stone its commitment to make the continent climate neutral by 2050. EU  said that there is agreement to reduce European greenhouse gas emissions by at least 55 percent by 2030.
"With this spirit of collective responsibility and common destiny, I invite you once again to support us in this mission."
Brazil President Jair Bolsonaro
BRAZIL CHANGES ITS TONE
Far-right President Jair Bolsonaro appeared to shift his position on environmental protection, pledging Brazil would reach climate neutrality by 2050 - 10 years earlier than previously pledged.
"The simple fact, and uncomfortable fact, is that if we are to live up to our promises and commitments in Paris, we have to end fossil fuel subsidies … now. I don't believe for a second that you will actually do this."
Climate activist Greta Thunberg
JAPAN PLEDGES CUT UP TO 46PC
Japan raised its 2030 emissions reduction target from 26% to 46% below 2013 levels and pledged to continue to push for a 50% cut over the next decade.
A DIRE GLOBAL WARNING
As world leaders sped through speeches at the summit, a new report warned that the global economy could lose nearly 18 percent of its economic output by 2050 if climate change continues unchecked and average temperatures rise 3.2 degrees Celsius beyond pre-industrial temperatures.  Should targets under the Paris Agreement be met and temperatures rise less than 2C, the shrinkage can be limited to 4%, it found. "Economies in Asia would be hardest hit, with China at risk of losing nearly 24% of its GDP in a severe scenario, while the world's biggest economy, the US, stands to lose close to 10%, and Europe almost 11%," the Swiss Re Institute report found.
Source: AFP, Reuters