Investigate atrocities on Rohingyas, Bangladesh tells UN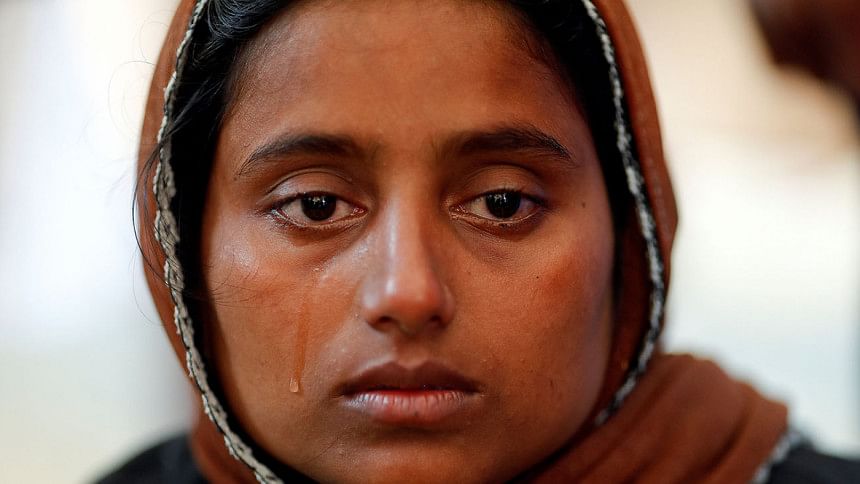 Terming the atrocities in Myanmar as a result of "state failure", Bangladesh has called upon the United Nations Security Council to fully examine the persecution of Rohingyas.
"Likewise, the new narratives of 'Muslims-killing-Muslims' or 'Muslims-killing- Hindus' should be seen as the State's failure or abnegation of its primary responsibility to protect its civilians," said Ambassador and permanent representative of Bangladesh to United Nations Masud Bin Momen.
In his statement to the UN Security Council Meeting on the "Situation in Myanmar" (under Rule 37) yesterday, he said, "Allegations and counter-allegations of various forms of atrocities, which amount to crimes against humanity, must be fully investigated by a Security Council-mandated fact-finding mission."
He also alleged that reportedly more than two divisions of armed forces had been deployed by Myanmar in areas near our border since the first week of August 2017.
"Troops were spotted within 200 meters of the zero line, and heavy armaments and artillery are reportedly placed in close proximity of our border. There have been 19 reported incidents of Bangladesh's air space violation by Myanmar helicopters and drones, including the latest one the day before yesterday," he added, terming these as "repeated, unwarranted and wilful provocations".
He also protested the remarks of Myanmar leaders who referred to the alleged extremists as 'Bengali terrorists'.
"There is perhaps no taker for the baseless and malicious propaganda to project Rohingyas as 'illegal immigrants from Bangladesh'. This is not only a blatant denial of the ethnic identity of the Rohingyas, but also an affront to Bengalis all over the world. This has to stop," he added.
He also called upon the Council to examine whether military operations and consequent developments in northern Rakhine State point to any "threat to peace" and "breach of the peace" and what could be done to restore peace.