Mexico cancels sugar export permits to US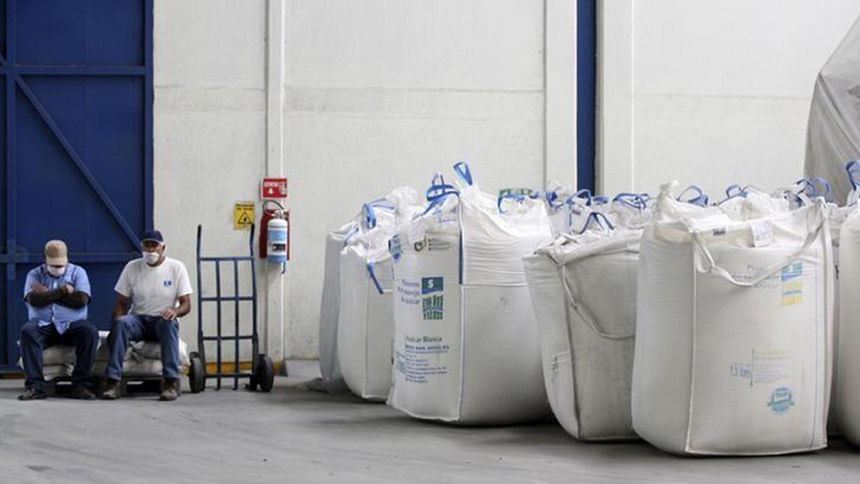 Mexico has canceled existing sugar export permits to the United States in a dispute over the pace of shipments, according to a letter seen by Reuters, in a flare-up industry sources said could temporarily disrupt supplies.
The letter sent by Mexico's sugar chamber to mills on Monday partly blamed the situation on unfilled positions at the US Department of Commerce, which it said has led to a "legalistic" interpretation of rules with no US counterparts in place in Washington for Mexican officials to negotiate with. 
The cancellations are the latest dispute of a years-long trade row between Mexico - the United States' top foreign supplier of sugar - and its neighbor at a time when cane refiners are struggling with prices and tight supplies, US industry sources said.
US sugar from Mexico
Mexico is the top foreign supplier to the United States, a coveted 12-million-ton sugar market where the government doles out export quota to about 40 sugar-producing countries each year through trade programs. Mexico is due to ship about one-third of US imported supplies this year.
The move affected 54 permits from 23 mills, he told Reuters, albeit without specifying how much sugar it encompassed.
Existing permits would be reissued in April, the letter said.
Officials from Mexico's sugar chamber declined to comment, while a spokesman for the US Department of Commerce did not respond immediately to a request for comment.
'ABSURD' DISPUTE
The letter described as "absurd" an interpretation by "low-level" US Commerce Department officials of a clause in so-called suspension agreements.
The dispute centers on an interpretation of how the Mexican government issues export licenses to ensure supplies enter the United States at a regulated pace.
The US sugar industry late last year pressed the Commerce Department to withdraw from a 2014 trade agreement that sets prices and quota for US imports of Mexican sugar, unless the deal can be renegotiated.
US sugar prices have soared since late last year when Washington said the 2014 deal that suspended large duties on sugar from Mexico after a trade investigation may not be working as intended.
The US domestic raw sugar contract on ICE Futures US settled at 31.71 cents per lb on Tuesday, the highest in nearly five years.
The license cancellation by Mexico adds to protracted marketplace uncertainty, said Richard Pasco, president of the Sweetener Users Association trade group.
"We need adequate supplies and the lack of resolution is a problem," he told Reuters in a phone interview on Tuesday.