Ivanka Trump to meet SKorea's Moon on Olympics trip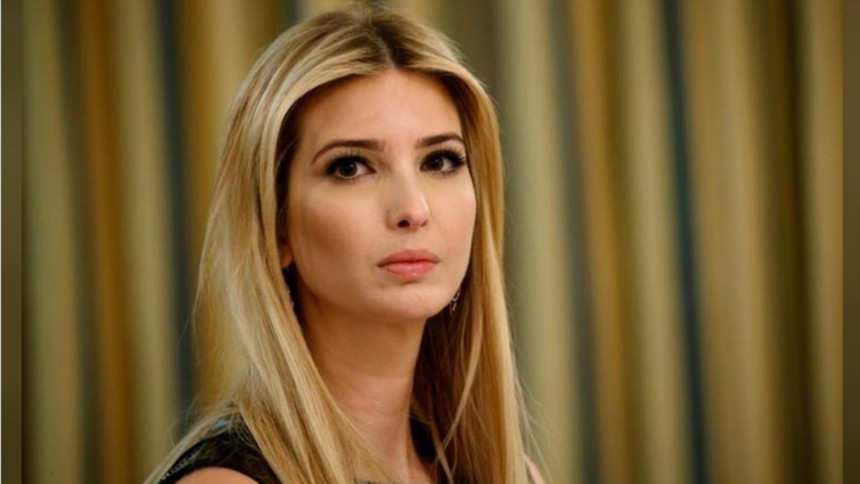 President Donald Trump's daughter Ivanka Trump, a senior White House adviser, will meet South Korean President Moon Jae-in on Friday as part of a weekend trip to lead the US delegation to the closing ceremony of the Winter Olympics.
A senior administration official, speaking to reporters on condition of anonymity, said Ivanka Trump will dine with Moon at the Blue House in Seoul on Friday night. She has no plans to meet with North Korean officials, the official said.
Trump will fly commercially to South Korea, eschewing a government jet. Traveling with her as part of the US delegation will be White House press secretary Sarah Sanders.
There are no plans for Ms. Trump to get into substantive discussions about the dispute over North Korea's nuclear and ballistic missile tests, the official said.
A "winter sports enthusiast," Ms. Trump will watch some of the Olympic competition on Saturday and Sunday in Pyeongchang, the official said.
"The purpose of the trip is to cheer on American athletes, reaffirm the US-South Korea alliance and celebrate the successful Games," the official said.
Vice President Mike Pence attended the opening of the Olympics. US officials said he had been scheduled to meet with North Korean officials, including leader Kim Jong Un's sister, while in South Korea for the Winter Olympics this month but the North Koreans canceled at the last minute.