India court commutes death sentence for deadly Gujarat riots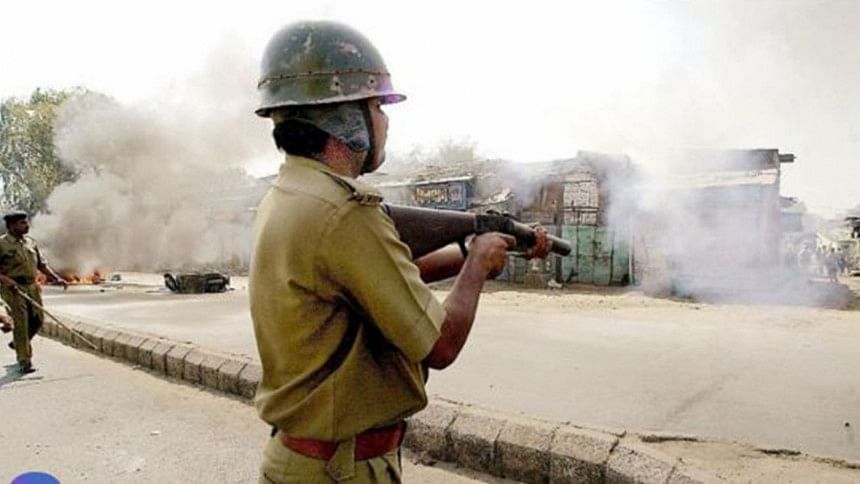 An Indian court today commuted the death sentences given by a lower court to 11 people after one of the many deadly riots that swept the western state of Gujarat 15 years ago in which more than 1,000 people died.
The 11 will now face life in prison. The Gujarat High Court also Monday upheld the life sentences for 20 other people convicted of involvement in setting fire to a train coach in which 60 Hindu pilgrims were killed in 2002.
The court dismissed the Gujarat government's appeal against the acquittal of 63 people due to lack of evidence in the case.
The Gujarat riots, which erupted after the train fire, pitted mobs of Hindus against Muslims, who were widely blamed for setting the fire, though arson was never confirmed.
Judges Anant S. Dave and G. R. Udhwani gave the orders on appeals filed by the convicts on the punishment given by a special court hearing evidence in the case of the coach set on fire in Godhra railway station.
The Gujarat high court also ordered the state government and railway authorities to pay a compensation of rupees 1 million ($15,385) to the families of those killed in the fire.
The riots have long hounded India's Prime Minister Narendra Modi, who was Gujarat's top elected official at the time, amid allegations that authorities allowed and even encouraged the bloodshed. Modi has repeatedly denied having any role, and India's Supreme Court has said it found no evidence to prosecute.