IMF visits Myanmar for annual economic checkup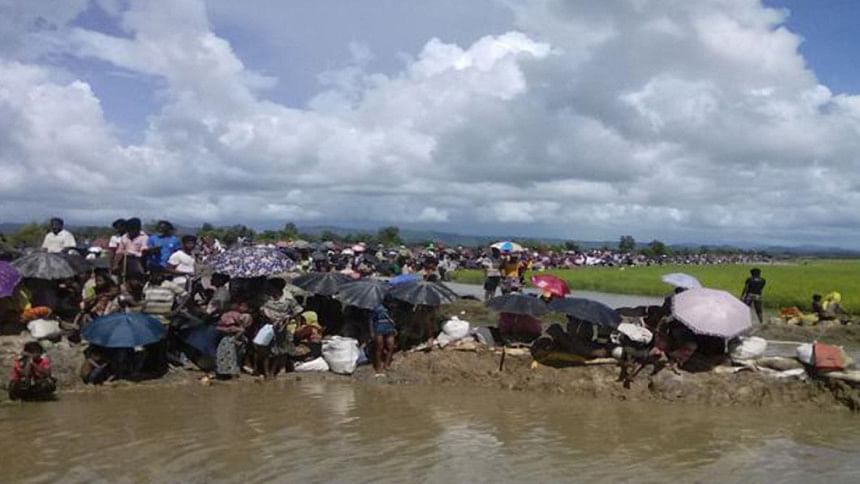 An International Monetary Fund delegation visits Myanmar this week for an annual economic checkup of a country whose treatment of its Rohingya Muslim minority has put it in the international spotlight.
The Article 4 mission, a yearly assessment that the Fund conducts of each of its member states' economies, begins on Monday, an IMF spokeswoman said.
This will be the IMF's first visit since more than half a million Rohingya fled into Bangladesh after a military crackdown that the United Nations has said is tantamount to ethnic cleansing.
While IMF missions do not look into politics, they do consider ramifications of political developments on an economy.
So far, there are no signs that the crisis has had a direct bearing on Myanmar's economy because it is located in a remote northern part of Rakhine state. The international community has criticized the army's actions and called on the civilian government of Nobel laureate Aung San Suu Kyi to speak up against the atrocities.
Last month, the World Bank froze $200 million in budget funding for Myanmar over the Rohingya crisis despite objections from some member countries, such as China and Japan. US President Donald Trump's administration supported the decision but urged the Bank not to disengage altogether from Myanmar, according to sources with knowledge of discussions.
In an October 12 statement, the Bank called on Myanmar's government to "take urgent steps to de-escalate the situation and support a broad and inclusive humanitarian response."
Last year's IMF economic review praised Myanmar's progress in economic reforms after an initial surge in growth as the country emerged from decades of isolation. At the time, the Fund projected gross domestic product growth at around 6.5 percent for 2017, from about 7.3 percent the year before.
Growth this year is now expected to come in at 6.3 percent, according to the latest IMF data, based on an unfinished political transformation, overall manufacturing slowdown and delays in construction permitting.
Another likely focus for the IMF mission is Myanmar's banks, which are struggling to meet stringent new capital safeguards. Banks have appealed to the government for flexibility in implementing the rules.
US lawmakers last week proposed travel sanctions on Myanmar's military officials, the day before Trump left on his first trip to Asia. The legislation would restore some sanctions lifted last year as Myanmar returned to democracy. The European Union is also considering sanctions against top generals.
US Secretary of State Rex Tillerson will visit Myanmar on November 15 for talks on the Rohingya crisis.