Headline: 100-year-old's birthday skydive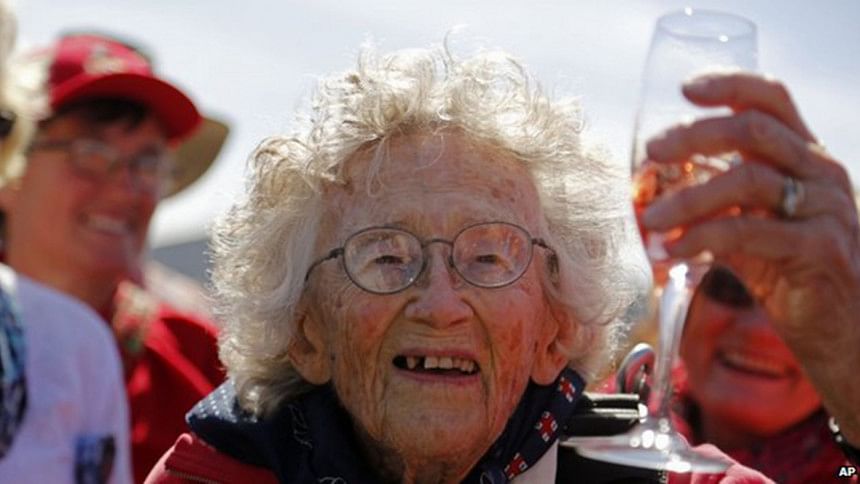 A great-grandmother in South Africa has celebrated her 100th birthday with a skydive near Cape Town.
Georgina Harwood described the tandem jump as an "exhilarating experience".
TV pictures showed her face contorting during the freefall until the parachute opened, when she chatted happily with her skydive instructor.
For her next adventure, Georgina Harwood will be lowered on Monday into the sea in a cage for a close-up experience with sharks.
This was the centenarian's third parachute jump, after leaping for the first time in 2007 aged 92.
"I was much more conscious of everything this time because I had a better idea what I was going to do," she said after landing near Cape Town.
Fifteen of her family also performed a skydive on Saturday.