'Won't turn away those who need protection'
Says EU commissioner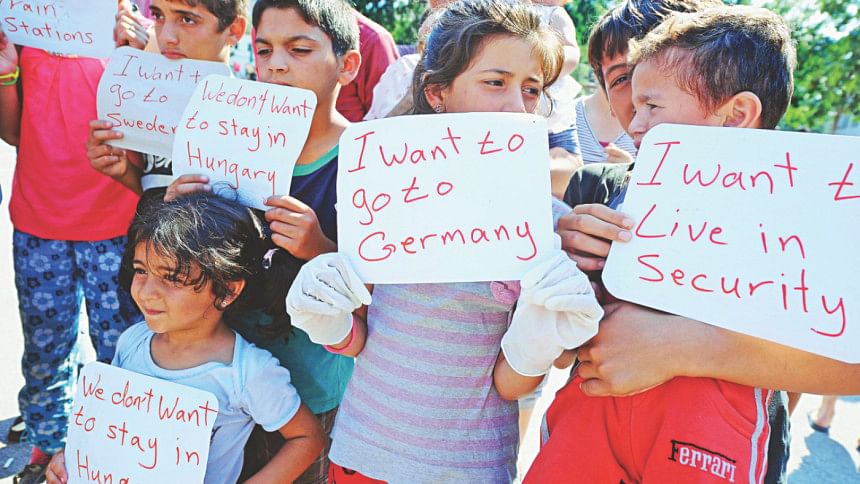 Europe "will never turn away those who need protection," said Frans Timmermans, vice-president of the EU Commission, during a visit to the northern French port of Calais yesterday.
He also said Brussels would provide an additional five million euros to help France manage the thousands of migrants and refugees living in squalid conditions around Calais, hoping to reach Britain.
He spoke alongside French Prime Minister Manuel Valls, who said too few EU countries were helping to deal with huge migration flows and raised the issue of deploying border guards at the EU's external frontiers.
"Too many countries are refusing to play their part. It goes against the European spirit and we can't accept it," he said in a speech at the northern French port.
Huge traffic jams stretching back 50 kilometres built up along the Austro-Hungarian border yesterday as Austrian police stepped up security checks in the hunt for people smugglers.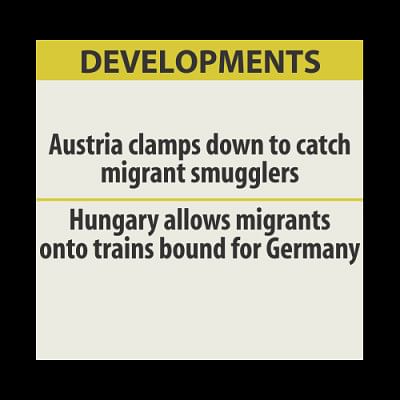 The measure was put in place on Sunday, three days after an abandoned lorry containing 71 dead migrants, four of them children, was discovered on a motorway near the Hungarian border.
Since the operation began at 1830 GMT, more than 200 migrants have been picked up, and another five people have detained on suspicion of smuggling, officials said.
"The main aim is to target smuggling gangs. What is happening here are controls conducted by traffic police and security forces -- these are not border controls," said police spokesman Helmut Marban.
Meanwhile, several hundred migrants stuck for days in makeshift refugee camps at train stations in Budapest were yesterday allowed to board trains headed for Austria and Germany, an AFP correspondent at the scene said.
Hungarian police had previously prevented as many as 2,000 migrants from leaving the station because they had no legal papers.
But yesterday there were no security forces present as the refugees, many from Syria, rushed to get on trains leaving for Vienna, Munich and Berlin.
People were running along the platform to catch an Austria-bound train scheduled to leave at 1110 GMT, with some helping to lift a woman in a wheelchair into a carriage.