Dhaka condemns 'cowardly' arson attack on Palestinians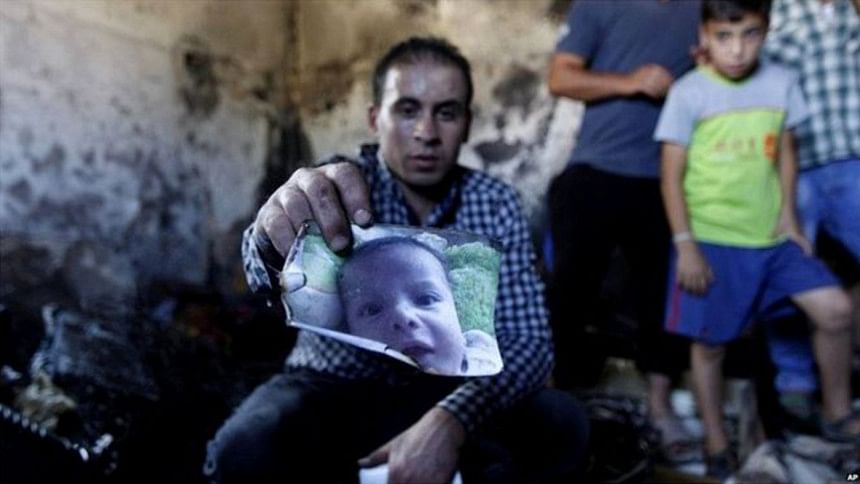 Bangladesh has expressed deep condolences and sympathies to the victims of arson attack committed by the Israeli settlers on a Palestinian house that burnt an infant to death and injured his parents and four-year-old brother.
The Israeli settlers on July 31 attacked a Palestinian house in the town of Duma in the West Bank that burnt an 18 months old Palestinian infant to death.
"Bangladesh considers it as 'cowardly attack' and demands for bringing the perpetrators involved in this heinous crime to justice," according to a statement issued by the foreign ministry today.
Bangladesh reiterated unequivocal commitment in realizing the inalienable rights of the brotherly people of Palestine for independent homeland and a sovereign and viable State of Palestine, the statement added.