Crossing border 'so easy'!
Kim, 'flooded with emotion', asks 'why it took so long'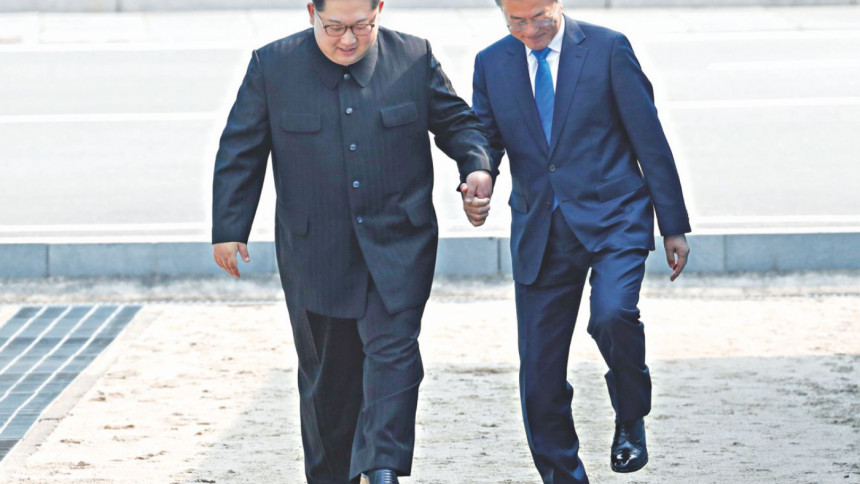 It was the moment the world was waiting for.
North Korean leader Kim Jong Un walked down the steps to the line that separates the divided Koreas, where South Korea's President Moon Jae-in was waiting for him. They shook hands and exchanged a few words.  Kim then stepped over the raised Military Demarcation Line, entering territory controlled by the South for the very first time. After posing for the cameras, Kim then grasped Moon's hand and they briefly crossed into the northern side.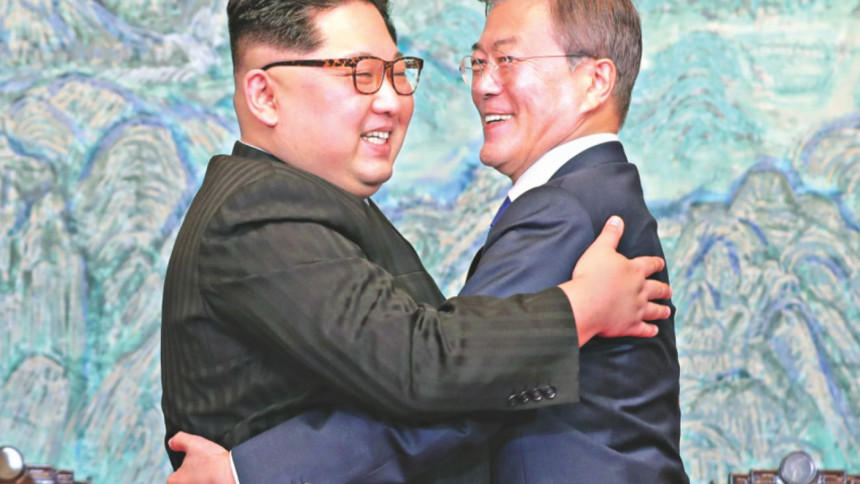 By doing so Kim became the first North Korean leader to set foot on the South's territory since the 1950-53 Korean War ended in a ceasefire.
According to transcript released by South Korea, the North Korean leader was "flooded with emotion" as he walked into the South.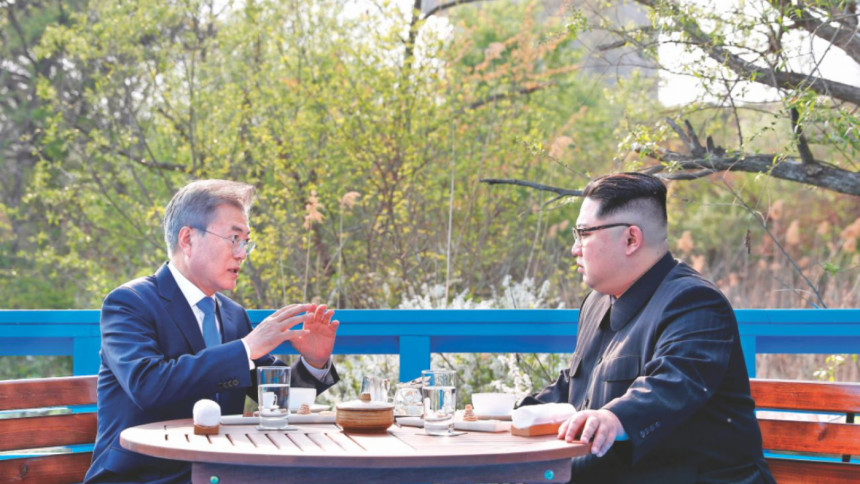 Walking across the cement blocks that mark the border was "so easy," Kim said, making him wonder "why it took so long to do so after 11 years," referring to the last summit in Pyongyang in 2007.
At the Peace House venue in the heavily fortified truce village of Panmunjom in the Demilitarized Zone, Kim said: "I walked about 200 metres, flooded with emotion."
A new period in inter-Korean history was beginning, he told Moon.
"Unlike in the past when we failed to follow up and went back to where we had once started, I'd like to meet the expectations of the people," he added, promising a "frank, serious and honest mindset".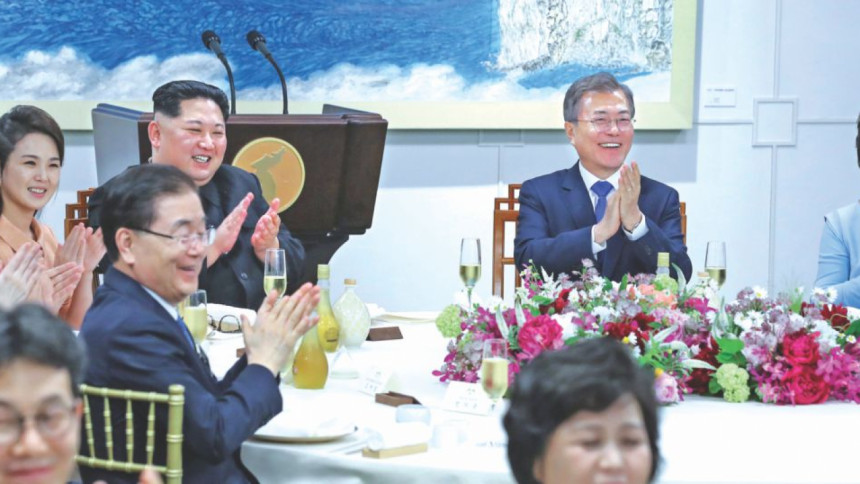 At the two previous summits in 2000 and 2007, Kim's father and predecessor Kim Jong Il met the then South Korean leaders with much fanfare, but ties soured after conservative administrations took power in Seoul in 2008 and Pyongyang accelerated its banned nuclear weapons and ballistic missile programmes.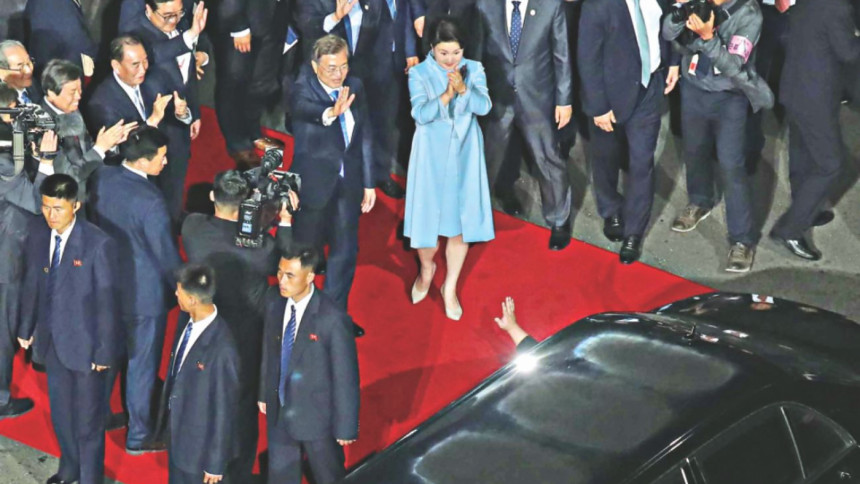 "I think both of us feel a heavy weight on our shoulders," Moon told Kim.