China confirms latest human death from bird flu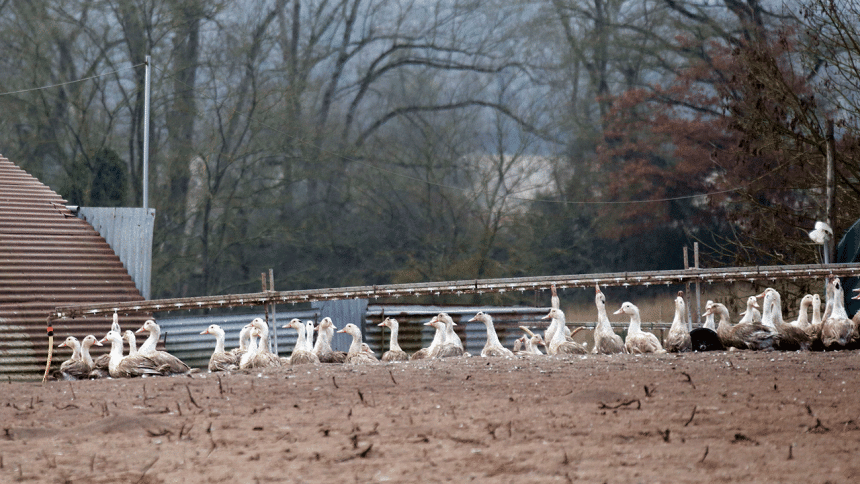 A man in China's eastern province of Shandong has become at least the fourth person to die this winter from H7N9 bird flu, state media said today, while officials in southern Guangdong confirmed 14 cases of the virus in December.
Regional fears of a major bird flu outbreak have been sparked by a record outbreak of avian influenza in poultry in South Korea, as well as infections in birds in Japan.
The 77-year-old man diagnosed in Shandong's Rizhao city on Tuesday died later the same day, the official Xinhua news agency said.
Guangdong authorities said the December bird flu cases were scattered around the province, according to the state-run China News Service. Dozens of human cases have been confirmed around China this winter.
Bird flu is most likely to strike in winter and spring. IN recent years, farmers have stepped up cleaning regimes, animal detention techniques, and built roofs to cover hen pens, in their efforts to prevent the disease.
Widespread infection can lead to severe risks and huge financial losses for farmers. China's last major outbreak in China killed 36 people and caused more than $6 billion in losses for the agricultural sector.
The H7N9 strain does not seem to transmit easily among people, and sustained human-to-human infection has not been reported, the World Health Organization says.
The danger is that any such virus mutates and acquires genetic changes that could boost its pandemic potential.
Normal seasonal flu, while not serious for most people, still costs hundreds of thousands of lives every year.