Prachanda sworn in as Nepal PM
Forms cabinet, urges reconciliation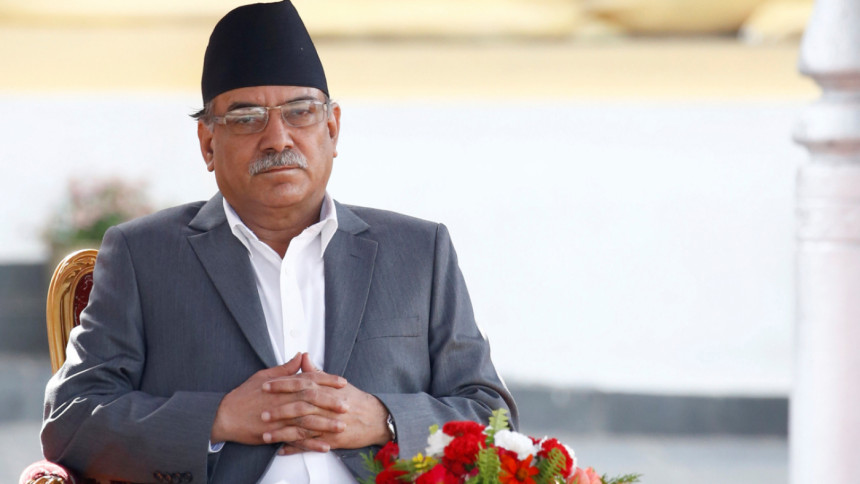 Maoist chief Pushpa Kamal Dahal "Prachanda" was sworn in as Nepal's new Prime Minister yesterday, a day after being elected by lawmakers for the top post for the second time.
President Bidya Devi Bhandari administered oath of office to the 61-year-old CPN-Maoist Centre chairman at Rastrapati Bhawan, formally making him the 39th Prime Minister of Nepal.
Prachanda formed a six-member cabinet that includes two deputy prime ministers.
Maoist leader Krishna Bahadur Mahara is the Deputy Prime Minister with the portfolio of Finance and Nepali Congress leader Bimalendra Nidhi is the Deputy Prime Minister with Home portfolio in the new cabinet.
President Bhandari also administered oath to both of them.
Prime Minister administered oath to the three other ministers - Ramesh Lekhak from Nepali Congress (Physical Planning and Transport), Daljit Shripali (Youth and Sports) and Gauri Shanker Chaudhary (Agriculture) from Maoist.
After being elected yesterday, Prachanda had promised to lead the nation toward economic development while working as a bridge between communities.
This is the second time the Maoist chief has become Prime Minister after his brief stint with premiership came to an end in 2009. He is also the only communist leader to become the prime minister of the country twice.