Anti-abortion filmmakers face charges in US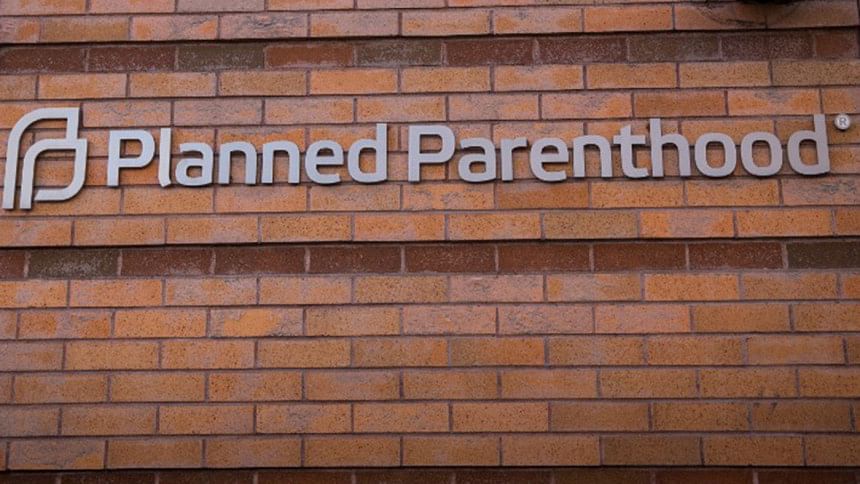 A Texas grand jury has cleared Planned Parenthood of misconduct after the abortion provider was accused of selling foetal body parts for profit.
Instead, the panel charged the filmmakers behind the accusations with tampering with government records.
The Center for Medical Progress (CMP) secretly filmed videos that set off an effort to withdraw the Planned Parenthood's federal funding.
CMP founder David Daleiden was also charged with buying human organs.
"We were called upon to investigate allegations of criminal conduct by Planned Parenthood Gulf Coast," said Devon Anderson, the prosecutor who is now in charge of the case.
"As I stated at the outset of this investigation, we must go where the evidence leads us."
Planned Parenthood is a non-profit group that provides reproductive health services to mostly lower-income Americans. Some of its locations perform abortions.
 Daleiden and members of the Center for Medical Progress posed as medical researchers and discussed buying foetal tissue from Planned Parenthood staff.
Critics said the videos were heavily edited in an effort to discredit Planned Parenthood.
Planned Parenthood said it charged small fees to process the foetal tissue donations and did not profit from the exchanges. The group has since stopped charging the processing fees.
Republicans members of Congress pointed to the videos as they sought to ban federal funding for Planned Parenthood.
Democrats have stopped those efforts and President Barack Obama has promised to veto any bill that stripped the healthcare provider of funding.
Eleven states - including Texas - launched investigations after the release of the videos. Nine have determined Planned Parenthood did nothing wrong. The inquiries have yet to finish in Arizona and Louisiana.