Aamir stands by intolerance remark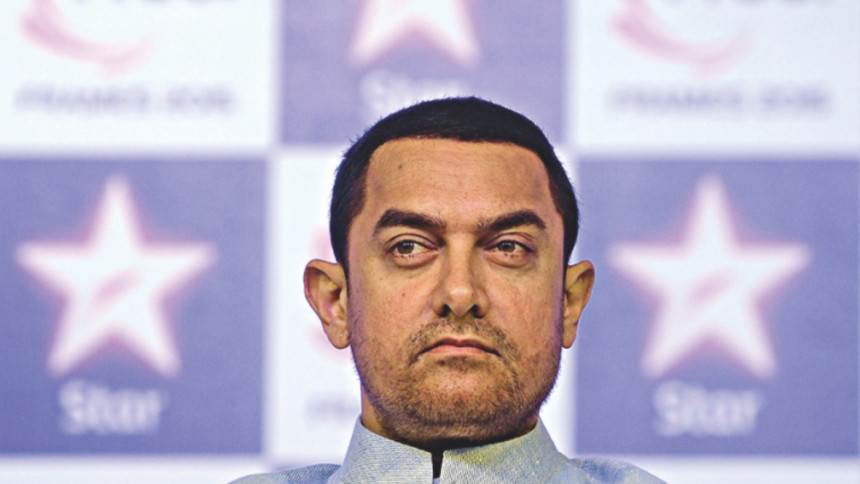 Bollywood superstar Aamir Khan yesterday asserted that he stood by his comments on growing "intolerance" and made it clear that neither he nor his wife Kiran Rao has any intention of leaving India.
Aamir, 50, who drew flak from India's ruling BJP and a section of film fraternity for expressing his "alarm and despondency" over spurt in recent incidents of intolerance, came out with a statement, saying he is "proud to be an Indian".
The statement quoted Rabindranath Tagore's famous poem "Chitto jetha bhoy shunno, uccho jetha shir" (where the mind is without fear and the head is held high).
Aamir said "first let me state categorically that neither I, nor my wife Kiran, have any intention of leaving the country. We never did and nor would we like to in the future."
The actor had kicked up a political storm with his remarks at an award function in New Delhi on Monday about his wife expressing fear for their child in the current atmosphere.
The actor yesterday said in the statement that "anyone implying the opposite has either not seen my interview or is deliberately trying to distort what I have said. India is my country, I love it, I feel fortunate for being born here and this is where I am staying."
Aamir also said "I stand by everything that I have said in my interview. To all those people who are calling me anti-national, I would like to say that I am proud to be Indian, and I do not need anyone's permission nor endorsement for that."