8 dead at Florida nursing home hit by Irma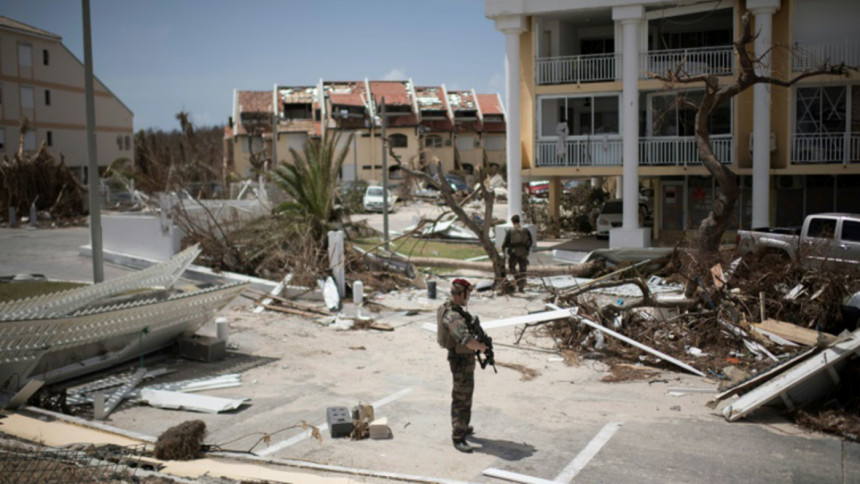 Eight residents died at a Florida nursing home which has been without power since Hurricane Irma and the state governor vowed a full investigation Wednesday into what he called an "unfathomable" event.
The nursing home deaths brought the total number of storm-related fatalities in Florida to 20 and illustrated the urgency of restoring electricity to millions of people across the southern state.
Around 115 residents of the retirement home in Hollywood, north of Miami, were immediately evacuated after a nearby hospital began receiving patients suffering from heat-related problems.
Three of those who died were in their nineties, including 99-year-old Albertina Vega. The youngest was 70, according to the Broward County Medical Examiner's office.
"It's a sad event," Hollywood police chief Tomas Sanchez told a news conference. "We believe at this time they (the deaths) may be related to the loss of power in the storm."
Governor Rick Scott said he was "absolutely heartbroken" to learn of the deaths of the elderly retirees.
"I am going to aggressively demand answers on how this tragic event took place," Scott said in a statement. "Although the details of these reported deaths are still under investigation, this situation is unfathomable."
The governor said he has ordered a probe by state authorities, and Sanchez confirmed a criminal investigation has been launched.
"If they find that anyone wasn't acting in the best interests of their patients, we will hold them accountable to the fullest extent of the law," Scott said.
Memorial Regional Hospital began receiving patients early on Wednesday, said Dr. Randy Katz, medical director of the hospital's emergency department.
"(We) quickly identified some issues inside the facility with fire rescue and immediately evacuated the building," Katz said.
He said most of the patients admitted to hospital have been treated for respiratory distress, dehydration and heat-related issues.
Florida officials have made restoring lost power a priority and tens of thousands of utility company workers are engaged in the huge effort, many from out of state.
Heartbreak for some returnees
Florida residents who evacuated ahead of the storm faced lengthy traffic jams, meanwhile, as they returned to check out their homes after days in shelters or with friends or family.
President Donald Trump and his wife, Melania, were to visit Florida to survey the damage on Thursday.
Irma, which made landfall Sunday morning in the Florida Keys as a Category Four hurricane, had triggered orders for more than six million people to flee to safety, one of the biggest evacuations in US history.
Some residents of the Keys were met with scenes of devastation on Tuesday after police lifted roadblocks and began allowing people to return to the string of islands off Florida's southern coast.
Daniel Drum, 67, already knew how bad it was because he rode out the storm in his two-story house on Cudjoe Key, where Irma made its first US landfall.
On Wednesday, he climbed down from what had been the upper floor of his home on a ladder, wearing only underwear and flip-flops because the wind blew away his clean clothes.
The first floor was just a pile of rubble. The walls were gone, and only the pilings holding up the top floor remained.
"I had two baskets full of clean laundry and they just took to the air. And my pants, my phone, my wallet are all gone. As well as everything else I can think of," he said.
At least a quarter of the homes in the Keys were destroyed, according to federal emergency management officials, and 65 percent suffered some damage.
The storm also cut off power, water and sewage to the islands, which are home to some 70,000 people.
Macron pledges relief fund
French President Emmanuel Macron was visiting the Caribbean island of Saint Barthelemy on Wednesday, a day after travelling to the French-Dutch island of Saint Martin.
France, Britain and the Netherlands have been criticised for the pace of relief efforts for their overseas territories ravaged by the storm.
Islanders have complained of a breakdown in law and order and widespread shortages of food, water and electricity.
Touring Saint Martin, Macron was at times jeered by people waiting for aid supplies or hoping to catch flights for France in order to escape the devastation across the island.
Macron pledged on Saint Barthelemy, population 9,000, that an emergency relief fund for victims would be operational by Monday.
British Foreign Secretary Boris Johnson was visiting the British Virgin Islands and Anguilla on Wednesday and pledged "absolute commitment" to Britons there.
King Willem-Alexander of the Netherlands has also toured Sint Maarten, the Dutch section of the island shared with France, meeting residents on Saba island, and was set to travel to Sint Eustatius, which suffered severe damage.