3 Bangladeshis killed in New York road crash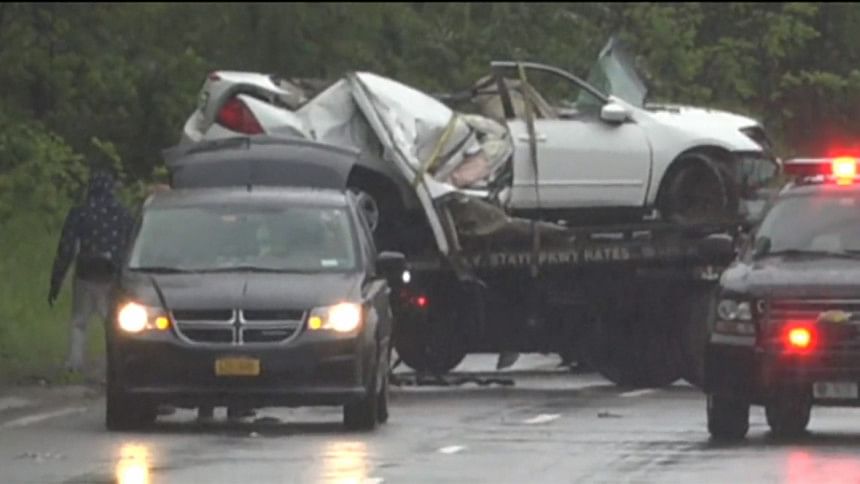 Three Bangladeshi expatriates were killed and another was injured in a road accident at Northern State Parkway in Long Island of New York yesterday.
The deceased were identified as Shamsul Alam, 61, Raihan Islam, 28, and Ataur Rahman Dulal, 34, while the injured is Al Amin, 36, reports Bangla daily Prothom Alo.
The injured person was admitted to a local hospital, said police adding that Raihan was driving the car when the vehicle hit a street-side tree around 5:00am (local time)
The three colleagues were going to their office located at Long Island, police said.
They were working at a pharmaceutical company. Among the dead, Ataur hailed from Bhairab while Shamsul was from Matuail in Dhaka.