3 Bangladeshis among 9 killed in Saudi road crash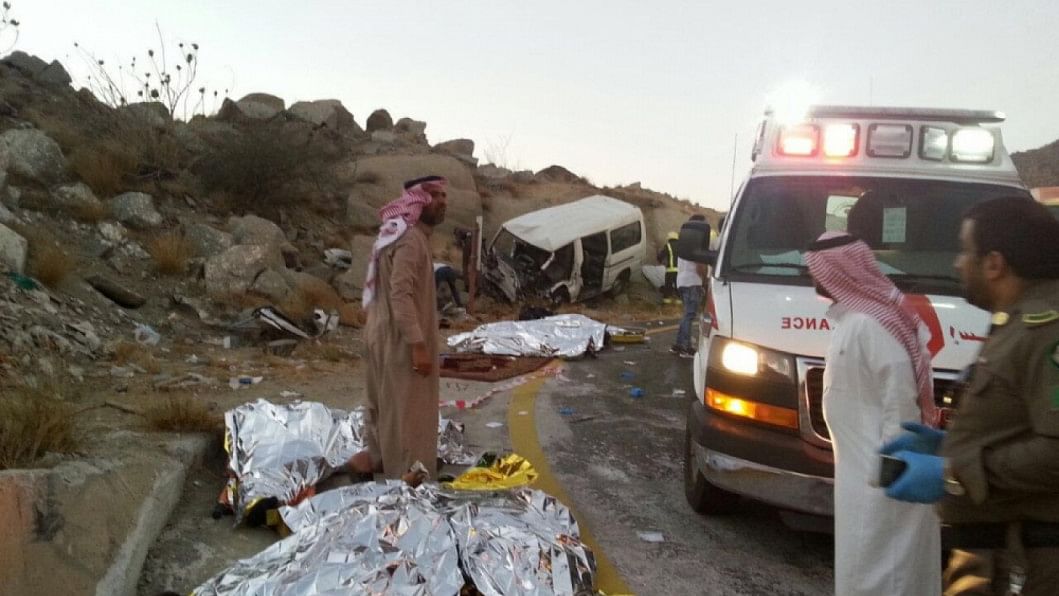 Three Bangladeshis among nine expatriate workers were killed and six were injured when the van they were travelling in overturned on a mountainous road in Al-Baha province in Saudi Arabia on Saturday evening.
The workers, belonging to a catering company that supplies food to patients in Baljurashi hospital, were going to Qunfuda corniche to spend their day-off when the accident occurred, according to a report published in the Saudi Gazette.
Apparently due to time constraint, they opted to take the mountainous route.
The dead have been identified as Mohammed Sayeed Al-Atif, Hani Ali Ahmed, Magid Al-Sayed and Ali Win Alabdeen (four Egyptians), Malam Mia, Alam Shah Mia, Saif ul Islam Abu Basheer (three Bangladeshis), Shah Alam (an Indian national) and another Indian worker who died later in the hospital, Saudi Gazette reports quoting sources.
Prince Dr Hossam Bin Saud Bin Abdul Aziz, Emir of Al-Baha region, offered condolences to the families of the deceased workers and wished speedy recovery to the injured.
The emir also ordered the authorities concerned to provide all health care to the injured workers.
Saudi Red Crescent Authority along with the Ministry of Health and Civil Defense emergency teams rushed to the site of the accident and shifted the injured to Prince Mishari hospital in Baljurashi.
Later, two critical cases — an Indian and a Bangladeshi — were shifted to King Fahad hospital in Al-Baha where the Indian worker succumbed to his injuries.
Source: Saudi Gazette