Uncontested victories are an ominous sign for democracy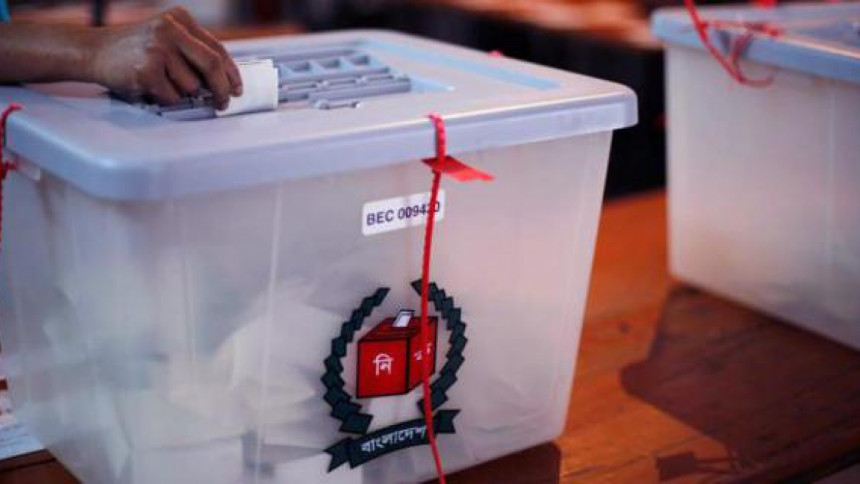 With some improvements in the Covid-19 situation in Bangladesh, the country recently witnessed elections in 160 union parishads and nine upazila parishads. In these elections, according to election commission reports, 43 candidates in union parishads and four in upazila parishads won uncontested—and all of them were affiliated with the ruling party, i.e. Awami League (AL). With these 43, a total of 69 candidates have been elected uncontested in union parishad elections in its first phase. Apart from these, last week's parliamentary by-election in Cumilla-7 constituency also saw the unopposed election of an AL candidate. As time goes on, the number of unopposed winners in local elections have been on the rise. But has anybody thought of the dire consequences or of the ominous signs that this kind of uncontested and voter-less elections might have on the future of the democratic process?
According to available information, elections were supposed to be held in a total of 379 union parishads in April this year in the first phase. But due to Covid-19, it was deferred to June when elections were held in 204 union parishads, with 167 being further postponed for various reasons. Of these, in 160 parishads, polls were held on September 20, and the remaining seven are yet to be held. Polls have been held in nine upazila parishads as well. The results of these polls indicate that 27 percent of the winners in union parishads and 45 percent in upazila parishads have secured their victory unopposed, which raises serious questions regarding their democratic legitimacy.
However, such uncontested elections are not a sudden phenomenon in the country—a lack of confidence in the electoral system has been growing since 2014 in Bangladesh. We have been noticing the result of that in recent elections, which has manifested firstly in people's disinterest or indifference in going to the polling stations, and secondly in not being interested to run for elections. This is how the whole system has been approaching its demise. An objective analysis of all post-2018 elections can shed light on this situation.
As I remember, the first City Corporation election in Dhaka after 2018 could attract only 30 percent of voters. After that, the by-election of the Dhaka- 5 constituency attracted only 10.43 percent of voters. This is how the fall started, but now, it has spread all over the country like a fast-spreading virus. One might remember a time when elections held at the union parishad level—the lowest tier of local government—would lead to a kind of festive mood at every corner of the villages. Today, that tradition is all but gone. People, except government party supporters, do not feel like coming forward to even stand for such local elections. Needless to say, it is a kind of silent protest against the current electoral institutions that people are turning away from the polls.
One can view this degradation of the electoral system in Bangladesh from two angles. Firstly, starting from 2014, the Election Commission has, willingly or unwillingly, failed utterly to create a "level playing field" for all stakeholders and political forces to ensure their participation in the electoral process. Ruling party candidates took advantage of this situation and played their own game with the unholy support of local administration. From my own experience, I can tell that in the 2018 elections, many of the age-old electoral rules were ignored in certain locations, such as the system of casting votes in "closed and secret rooms", and many voters felt directly intimidated, especially where election officials and administration did not strictly enforce the rules. Such experiences led many opposition candidates to believe there was no use of participating in elections, and many voters at polling centres also felt disheartened and disengaged, which has been responsible for creating widespread voter apathy in the face of potential disenfranchisement.
It is a well-established fact that since 2014, the people of Bangladesh have been losing confidence in the electoral system and in electoral institutions. This is an ominous sign of a looming disaster for the nation. We must now put serious thought into how we can keep democracy alive in the country. By now, it should be clear that this cannot be achieved by killing the electoral system.
Moshtaque Ahmed is a former UN official.