Mental health: A mother's woes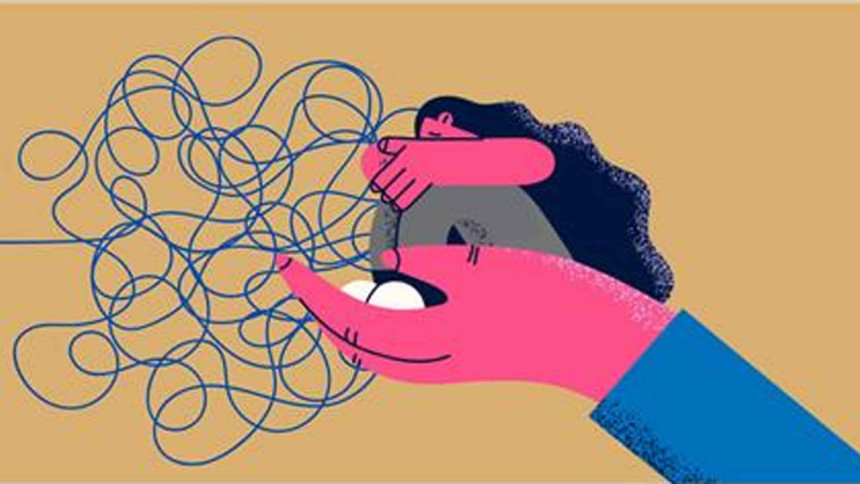 Dark circles, puffy eyes, and sleepless nights are riddled with anxiety – the mother thinks she cannot survive this episode, yet she lives to see another day. The mother of a child with mental health issues dies every day and somehow manages to find the strength to live every day – if not for her sake, for the sake of the child. Such mothers are made of steel nerves; they would go to incredible lengths to ensure their children are getting treatment, being socially accepted, and being able to live the life they deserve.
Mental illness is such that the capacity of the affected person to analyse or justify social and emotional matters is not like that of others. For the mother, the child's chemical imbalances, the dilemmas of whether he will find his footing through the dark tunnel, or whether he will be able to fight his demons, is an everyday worry. What is a mother to do when her picture-perfect child stumbles at every course of his life? His demons are a reality for him that no one will ever be able to grasp. Why does he not feel right in his head, why does his heart skip a beat, why does he let go and fall every time he wants to leap?
Somehow the mother has to live through all the dark chapters of his life and come out a winner. For we assume a mother can never fail, that she needs to stick to it till the end and help her child up on his legs again and again.
There will be times when the child cannot see past the mother's shortcomings. She most probably will be blamed for everything bad and ugly in his life; she will hardly be spoken to; she, in fact, will be treated like a ghost and only summoned when housekeeping needs to be done.  Yet, the mother knows that this is not his normal behaviour. She adjusts herself to his whims. Yes, of course, such misdemeanour takes its toll on the mother and she too needs to decompress and talk to counsellors. Caregiving for such children is not an easy matter; it takes a lot of courage to accept fate and then act on it positively.
There will be times when all his anger issues will be directed at her. The little misunderstandings of the past, that he holds dear, will build up and escalate every time there is a manic episode, and this is repeated in each phase. It is like living in a time warp – only the trajectory of the bout gets lengthier. It is another struggle altogether.
The mother knows deep inside her that, like any other mother, she is loved if not cherished, she is sought out if not sought after. But the blame game becomes intense with time, the bullying gets tougher, the helplessness becomes heavier. Her self-confidence erodes and she finds herself inside a shell only to come out and hold the child's hand during his dark times.
Society has a longstanding misinterpretation and superstition regarding mental health. Mental health is a real problem. It is not a figment of anyone's imagination. Doctors, counsellors, therapists, and medicines are there to help, and one must try to avail these interventions just like they seek assistance for physical ailments.
Persons with mental health issues can live perfectly normal lives with medicinal adjustments and therapy. True, there are often side effects, but one must try to seek help and not take matters into their own hands, because every case is different and every diagnosis and prognosis varies.
But we should also address the misconception and stigma associated with mental illnesses through general education, through orientation of general doctors. For mental health patients, family support is a key part of their support system. Mental health awareness does not only deal with the illness of the mind, but also acknowledges the process of taking care of it.
"Life cannot be as bad as you think, you are almost there. Trust yourself, you can do this." This is always the prayer of a panic-stricken mother who silently sobs hoping that her son is safe and that the demons in his head are not torturing him to the edge again.
Mansura Kabir is not the author's real name.