Deciphering Dhaka's stance on the Russia-Ukraine war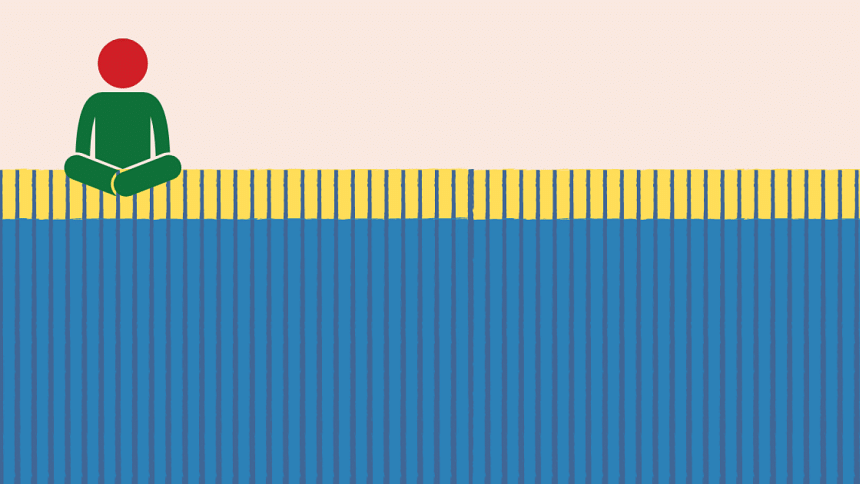 Bangladesh has once again found itself as a target for Western ire, following its abstention from voting on a resolution condemning Russian military aggression in Ukraine, during a rare emergency session of the UN General Assembly that took place on March 2, 2021. Considering Bangladesh's persistent abstention at the UN sessions following the 2008 Russian military action in Georgia and the 2014 annexation of Crimea, and previously on Bosnia and Kosovo issues, Dhaka's latest policy posture should not have come as a surprise. However, within hours after the voting occurred, former Soviet state—and now enthusiastic NATO member—Lithuania reversed its decision to donate half a million Pfizer Covid-19 vaccines to Bangladesh—a move deemed by many as retaliation.
The sudden intensification of bloc politics has left smaller states unprepared and has shrunken the space for their policy autonomy, bringing their moves under the scrutiny of great powers. But, upon closer inspection of some of Dhaka's most recent foreign policy manoeuvres, this is not the first time it has defied Western expectations.
No bridges to be burnt
Bangladesh's "sitting-on-the-fence" policy can be traced back to its constitutional principle of "friendship to all, malice to none" and  its Non-Aligned lineage. The country's becoming a member of the Non-Aligned Movement (NAM) in 1973 and the Father of the Nation's participation in the historic 1974 Algiers Summit are deemed as watershed moments that continue to shape Dhaka's global outlook. These foundational principles are still reflected in Dhaka's decision-making.
Last year, Dhaka surprised the world at least twice with diplomatic gestures towards its Southeastern neighbour, Myanmar. Despite mounting controversies following the junta's crackdown on anti-coup protests, Bangladesh was one of eight countries to send delegations to Myanmar's Armed Forces Day parade. In June 2021, Bangladesh also decided to abstain from condemning Myanmar on a UNGA resolution.
A historical understanding of Bangladesh's foreign policy would explain that such abstention is a continuation of, rather than deviation from, the country's adherence to non-interference policy and aversion to side-choosing. Despite having a persistent rift with Naypyidaw on the Rohingya issue, Bangladesh decided not to burn the bridges towards dialogue with its voting pattern, which are mostly of symbolic value.
Dhaka's gamble
There are other pragmatic calculations which made Dhaka's decision to abstain from voting a relatively safe bet. In the first seven months of FY 2021-22, Bangladesh's export earnings rose by 30.34 percent to USD 29.55 billion, of which nearly USD 24 billion came from the country's apparel industry. The US, the EU and the UK—the forerunners of the anti-Russian front—have respectively been the top three destinations of Bangladesh's RMG exports. A spectre that has long been haunting Dhaka is that its foreign policy autonomy and differences with the West may spill over between its trade ties. However, looking at the list of top RMG exporters (China, Vietnam and Bangladesh in that order, all of which abstained), it might have seemed that such repercussions, at least for now, would be unlikely.
Bangladesh is now in the throes of major socio-economic transformation. Hence, a balanced economic diplomacy and development cooperation has always been the primary driving force of its foreign policy. The western markets are major export destinations for Bangladesh's thriving RMG industry, while Beijing has been a source of funds for vital and ambitious infrastructure projects. Therefore, the intensification of geopolitical rivalry has Dhaka walking along a tightrope.
In a rare, frank expression, Foreign Minister AK Abdul Momen laid bare Dhaka's dilemma during the 2022 Munich Security Conference: "While India had offered Lines of Credit and Japan had also helped with infrastructure financing, incoming loans have been declining, and it is China that has come forward with a basket of money and aggressive, affordable proposals." Momen highlighted the need for financial assistance and investment with fewer strings attached and lamented the failure of rival blocs to place counter offers addressing the developmental needs of developing nations. Such frank expression clarifies that the key to Dhaka's heart is easy and affordable development finance. Bangladesh doesn't want to be a "pawn" in great powers' tussles. Instead, it wants to be the "jewel" of the emerging economies.
A tale of 'historic ties'
The former Soviet Union, vetoed—at least twice—US-backed resolutions to intervene in Bangladesh's war of independence against Pakistan in 1971. Since then, Bangladesh has shared "historical ties" with Russia—the largest nuclear arsenal state with a permanent seat on the UNSC, and with whom it has no significant area of conflicts and disagreements. 
Trade ties between Bangladesh and Russia have been on the rise, and reached a record USD 2.4 billion milestone even during the Covid-19 pandemic. In November 2021, both countries formed an Intergovernmental Commission (IGC) on trade, economic, scientific and technical cooperation. Taking sides on the Ukraine issue will have a direct impact on Bangladesh's lookout for new markets and new investment to avoid the Dutch Disease.
The jewel in the crown of the cooperation between these two countries is the Rooppur Nuclear Power Plant (RNPP), the first such plant in Bangladesh and the largest infrastructure project in the country's history. Ninety percent of the USD 13 billion project is being funded by Russia through state credit.
Russia is also an integral part of Bangladesh's military modernisation effort. Dhaka tends to balance out its reliance on Chinese military hardware by procuring combat jets and other defence equipment from Russia. Given these geopolitical and economic imperatives, it is quite understandable why Dhaka did not "fall in the lines" of the Western powers by abandoning and condemning a "revanchist" Russia on the UN platform.
By choosing to abstain, along with regional players of similar interests (China, India, Pakistan and Sri Lanka), Bangladesh showed the world that it prioritises unison in the neighbourhood over being vocal about the war in a distant land. Dhaka's carefully-constructed statement, that says, "Wars are not of anyone's interests," and that they contradict the core aspiration of developing economies like Bangladesh, manifest "pragmatism," if not realpolitik, in Dhaka's outlook while navigating its great power rivalries. Thus, Bangladesh told the world that "this is not my war," and that it will "avoid choosing sides" in others' war(s) amid the intensified triangular, if not binary, distribution of power in the global politics between and among the "rising East" and the "declining West."
Hassan Ahmed Shovon is a research assistant at the Central Foundation for International and Strategic Studies, Bangladesh.