We don't need another DSA-like tool of manipulation
BTRC must withdraw its draft online content regulations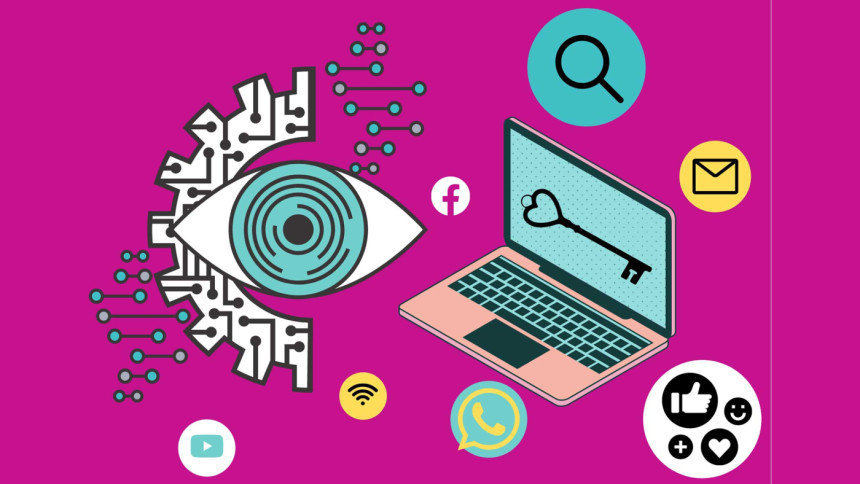 The draft regulations for online content platforms, prepared by Bangladesh Telecommunication Regulatory Commission (BTRC), seem to be rooted in the same authoritarian worldview as the infamous Digital Security Act (DSA), in which digital security and human rights are secondary to the government's overarching need to muzzle dissent and free speech. The draft of "Bangladesh Telecommunication Regulatory Commission Regulation for Digital, Social Media and OTT Platforms" was made available early last month. Since then, it has attracted concerns that, far from offering a regulatory mechanism that is predictable, future-proof and fit for purpose, it gives one that is unsuitable, unrealistic and devoid of careful considerations.
We have already published a detailed analysis highlighting the key concerns about this draft. Now, 45 organisations have written to the BTRC, urging it to withdraw and reconsider the draft as, if enforced, it will "imperil people's freedom of expression and the right to privacy, undermine encryption, and weaken online safety."
These warnings, as we know from our observation of DSA enforcement, are almost certain to come true. Some of the major concerns expressed about this draft relate to: a) The absence of a "safe harbour" provision and the spectre of penalties for intermediaries and their employees; b) A traceability requirement that will undermine end-to-end encryption and violate privacy; c) The mandate for intermediaries to block an overbroad and ambiguous range of content, including content that is "insulting," "harmful," "offensive" or "breaches the secrecy of the government"; d) Truncated timelines to remove content; and e) The mandatory requirement for non-resident intermediaries to have local registration and appoint resident officers and representatives in Bangladesh.
The draft regulations appear to mirror many of the provisions in India's highly controversial Information Technology (Intermediary Guidelines and Digital Media Ethics Code) Rules, 2021. These rules were already criticised for jeopardising human rights. A cut-and-paste exercise on the BTRC's part is, thus, deeply problematic, not least because—as an expert has pointed out—it pre-empts an authentic rule-making effort driven by the local issues, considerations and regulatory environment. The question is: Why would BTRC do it, then?
That is not to say that we don't need such a regulation. Given how widespread the use of the internet and how far-reaching its impacts are these days, there should be rules to regulate online content, especially to mitigate its harmful effects. What we don't need is a hurriedly patched up law that forces an overbroad set of regulations that contravenes basic democratic principles and human rights. We urge the BTRC to withdraw its draft regulations, and engage all stakeholders to find out regulatory options best suited to their purpose and needs.