Not enough time for students to register for vaccine
Authorities must conduct vaccination of university students in a more organised way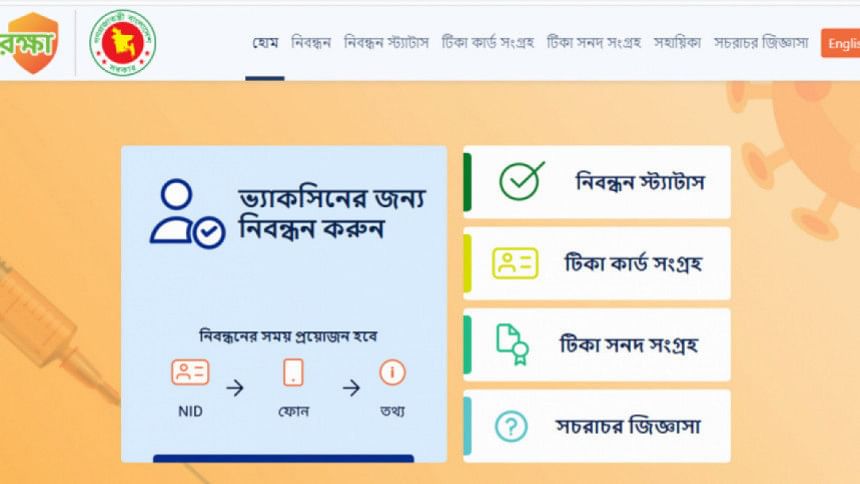 We are sceptical about the recent government decision that any university can resume in-person classes if all of its students complete online registration to get the Covid-19 vaccine by September 27. Earlier, the deadline for reopening the universities was set at October 15.
According to a report by The Daily Star, 60 percent of the country's university students are yet to register for the vaccine. Currently, students over the age of 18 years can register using their national ID cards. But for those who do not have NID cards, the University Grants Commission (UGC) has said it will create a link on its website, through which students can register using their birth certificates. The list of students will be forwarded to the health authorities, and students will then be able to register using the Surokkha platform. Once registered, they will be vaccinated on a priority basis, as decided in a meeting between the education ministry officials, the UGC, vice-chancellors of the public universities, and health officials on Tuesday.
However, the mishandling, miscalculations and chaos that we witnessed during the special mass vaccination drives in August and earlier this month (conducted by the city corporations) give us pause as the drives for registration/inoculation of all university students may very well face a similarly chaotic situation.
Even if all students, regardless of their NID status, register for the vaccine by September 27 and begin to attend classes, how does this address the threat of virus transmission in the classrooms in the short term? After all, even if the registration plan goes as expected, the students will only be registered for vaccination at the time of reopening; it may take them weeks to get their schedule for the first dose, and at least a month to get their second dose. There are real concerns about what might happen if the 44.34 lakh or so university students across the country start in-person classes without being fully vaccinated. Will it lead to a surge in Covid-19 infections? When the time for their vaccination comes, will we again see the pandemonium that marked the two special mass vaccination drives? Most importantly, are there enough vaccine doses to inoculate all university students alongside the 2.03 crore citizens who have reportedly registered but have yet to get their first dose?
While we would, of course, like to see the university students return to their classrooms, we hope this will not happen in a haphazard manner, giving way to another wave of Covid-19 infections. We hope the health officials are right about having enough vaccine doses in stock, but we urge the authorities concerned to conduct the vaccination of university students in a more planned and disciplined manner. Otherwise, this much-needed action may cause more chaos than relief.