Let Women's Day not be a formality
Women's issues must be heard and resolved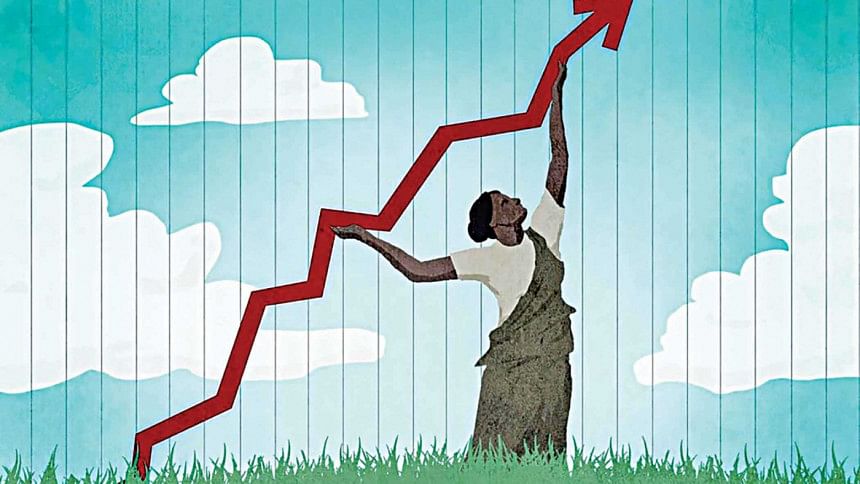 On March 8 every year, the International Women's Day is celebrated, without fail, by governments, organisations, and individuals around the world. The events and declarations, however emphatic, may give off an impression of monotony and a false sense of progress, even though there is vast evidence pointing to the contrary. Of course, it is appreciable that one day is dedicated to celebrating women and their myriad contributions. But this recognition must also accompany an honest appraisal of their struggles, along with a renewed push for change.
We know for a fact how women face harassment—verbal, physical, and psychological—in every part of Bangladesh, from people they know intimately as well as complete strangers. This is an issue that should be at the top of the agenda for policymakers and institutions. It would require targeted and sensible interventions in every district, city, and town in order to be eradicated. However, there are other, equally dangerous issues concerning women's well-being, which often fall under the radar.
The impact of climate change on women and girls is one such area. Climate change, as it is becoming increasingly clear, has been affecting women disproportionately. Women in the coastal areas of Bangladesh, for instance, are bearing the brunt of saltwater intrusion more acutely. Due to salinity engulfing their area, the men have to go far away in search of work, while the women become more vulnerable to harassment. Reportedly, in areas where people have lost their homes to cyclones, families tend to marry off their young daughters due to "security concerns."
In the picturesque tea gardens of Sylhet, more than half the labour force consists of women who reportedly work till sunset, while their male counterparts are done fulfilling their quota by midday. Women have to walk tens of kilometres each day to get to their designated leaf-picking sections and back, with most gardens not having any toilet or washing facilities for female workers. This is another example of how women suffer disproportionately beyond the physical-psychological abuse they traditionally endure at home.
The theme of this year's Women's Day is "Gender equality today for a sustainable tomorrow," which aims to recognise the contribution of women and girls around the world for climate adaptation and mitigation. Equally important is the acknowledgement that much remains to be done. We applaud the organisations conducting advocacy and valuable research on the lives of women who are most vulnerable to climate change and its impacts. Changing their lives will be a Herculean task without policy support and, equally importantly, the support of the affected communities. We urge the authorities to pursue a zero tolerance approach to violence against women, and to incorporate women-friendly policies in all their development and climate change schemes.