Ensure justice for DU student tortured to death
How many more girls and women will be killed because of prejudice?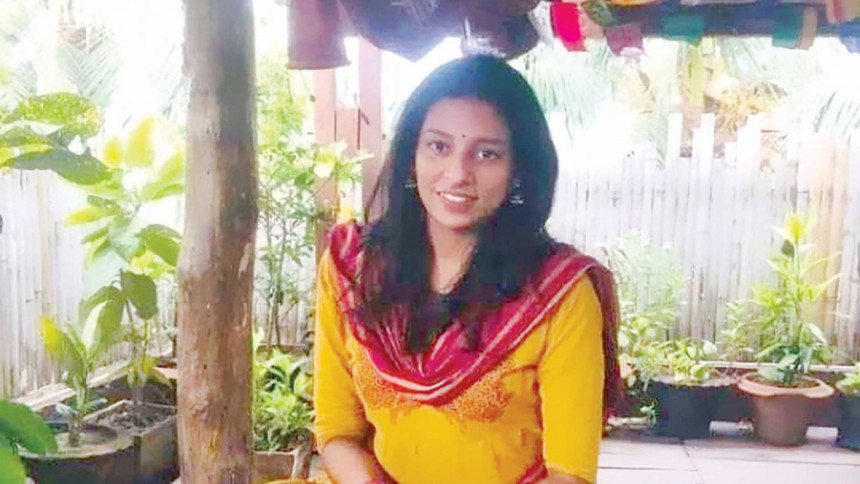 The shocking death of Elma Chowdhury Meghla—a student of Dhaka University's Department of Dance—at the hands of her in-laws has once again reminded us of the fact that a majority of our girls and women still have to live in the insecure environment of their own homes—or, to be particular, in their in-laws' homes. Elma, who got married in April this year, had to endure torture by her husband and in-laws from the day she started to live with them in their Banani residence in Dhaka. Her friends, classmates and teachers alleged that she was tortured to death because she wanted to continue her studies after marriage, against the will of her in-laws.
The extent of abuse, torture and restrictions she had to endure is unimaginable. During the few months of her marriage, Elma was also under constant surveillance. According to her classmates and friends, whenever she came to the university after her marriage, a bodyguard deployed by her in-laws would accompany her. Her classmates further alleged that they could not communicate with her as her phone would often be found switched off or would be answered by her in-laws. She was even forced to wear a hijab by them.
That a young woman had to die for wanting to pursue higher education at this time and age is heart-breaking. But in a country where all kinds of violence against women—including domestic violence—are still rampant, such cases are not surprising. The murder of Sumaiya Khatun—a master's student of the Department of Islamic Studies at DU—by her in-laws in 2020 is still fresh in our memory. She, too, wanted to pursue her studies against their will and was subsequently killed by them. Then there are countless other women who had to discontinue their education after marriage, not to mention the increasing number of girls who had to drop out of school due to child marriage.
As we are celebrating 50 years of our independence this year, we want to ask the authorities: Why haven't we been able to ensure a safe environment for women and girls inside and outside their homes in all these years? Why are so many girls and women still being tortured, harassed, raped and murdered in this country? Why are so many cases filed in connection with such events never disposed of? What measures has the state taken to stop violence against women?
In this particular case, we urge the authorities to immediately arrest the perpetrators. Elma's husband and his family members must face justice. We hope that no more bright young girls have to lose their lives for wanting to pursue their dreams. And that can only happen if justice is served in cases like this one, and if the state takes appropriate measures to stop violence against women.