Consumers confronted with price hikes of LPG cylinders
BERC needs to wake up from its slumber and enforce the set prices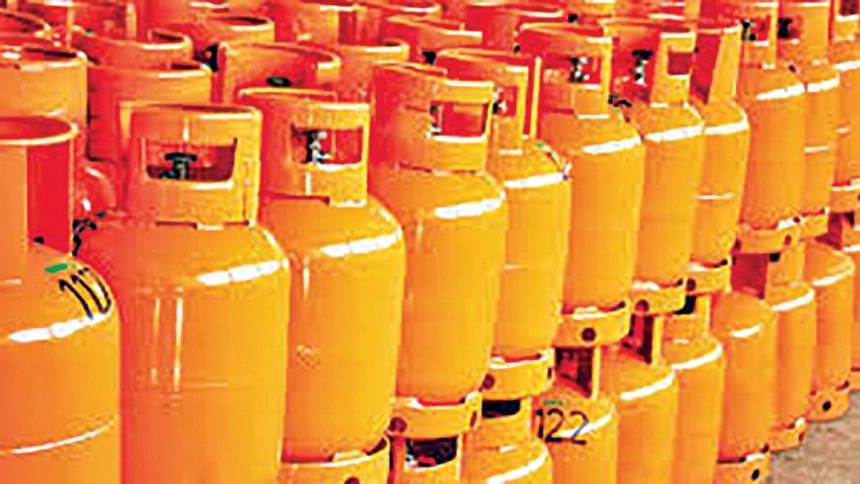 According to a DS report published yesterday, people have to pay around Tk 200 extra while buying a 12 kg LPG (Liquefied Petroleum Gas) cylinder from the retailers due to inaction from the Bangladesh Energy Regulatory Commission (BERC) in implementing the price that it had set on June 30 of this year. BERC set Tk 891 as the retail price of a 12 kg LPG cylinder, but it is yet to be implemented as importers, dealers and retailers are not abiding by the price set by this government agency.
Demand for LPG has been growing over the last decade. Currently, LPG use stands at over 12 lakh tonnes, up from 47,000 tonnes in 2009. At the moment, more than four lakh consumers use LPG by buying from the market. And until recently, consumers bought import-based LPG at prices determined by market players. Consumers, however, said they are having to pay extra to get LPG cylinders as importers, dealers and retailers have not been complying with the BERC rates, adding that the commission failed to implement its price in the market. They are taking advantage of BERC's inactivity and charging additional money from helpless people during the Covid-19 crisis. According to the President of the Consumers Association of Bangladesh (CAB) and former Chairman of BERC, the BERC has the power to take legal action to enforce the price of LPG and it also has the power to take action against companies who are not complying. However, nothing of this sort is happening—instead, without using its own jurisdiction, BERC is seeking help from other government agencies to help it carry out its duties.
BERC must exert its own powers by setting a logical price for the LPG cylinders that will be acceptable to all—importers, dealers, retailers and consumers. Once set, BERC must make sure that sellers stick to the price, and they must take action when sellers try to hike the price. The BERC must assert itself and prove that it can play a vital role in controlling energy prices.