UN Security Council rejects Palestinian resolution
UN Security Council rejects Palestinian resolution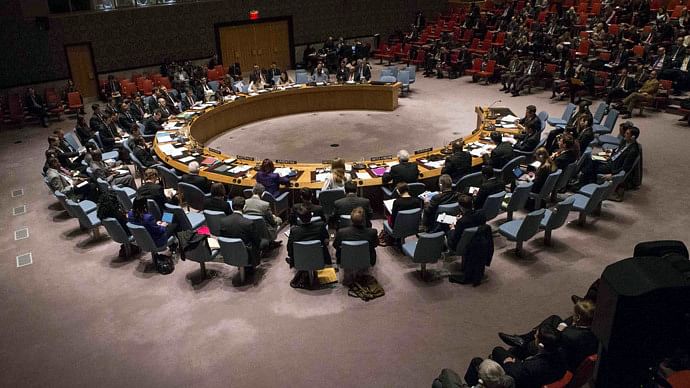 The UN Security Council has rejected a resolution demanding an end to the Israeli occupation of the Palestinian territories within three years.
Jordan submitted the motion after it had been agreed upon by 22 Arab states and the Palestinian Authority.
Eight members of the 15-strong Security Council voted for it while the US and Australia voted against.
The resolution, condemned by Israel as a "gimmick", needed the support of at least nine members in order to pass.
Even if it had secured the required nine votes, the US would have used its veto power to stop the adoption of the resolution.
US envoy Samantha Power said after the vote: "We voted against this resolution not because we are comfortable with the status quo. We voted against it because... peace must come from hard compromises that occur at the negotiating table."
Jordan's UN ambassador, Dina Kawar, said the vote should not stop efforts to resolve the conflict.
The document called for Israel to fully withdraw from all occupied Palestinian territories by the end of 2017 and for a comprehensive peace deal to be reached within a year.
It also called for new negotiations to take place based on territorial lines that existed before Israel's occupation of the West Bank, East Jerusalem and the Gaza Strip in the 1967 war.
The vote was the culmination of three months of campaigning by the Palestinians at the UN.
In a closed-door meeting of Arab states earlier on Tuesday, all 22 envoys endorsed the call for a same-day vote on the draft.