200 long-distance buses apprehended in Sirajganj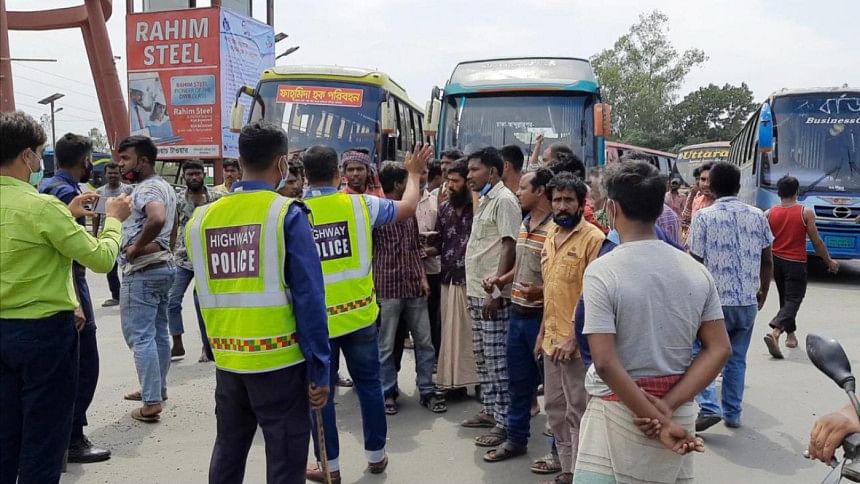 Police in Sirajganj apprehended about 200 long-distance buses, carrying passengers from Dhaka to different districts of north Bengal, in violation of the ban on inter-district public transport.
Workers stranded at Hatikumrul on the western link highway of Bangabandhu Bridge, protested apprehending of the buses around 2:00 pm today, reports our Tangail correspondent.
"At one stage of the protest, the bus drivers drove the vehicles towards Bangabandhu Bridge. The buses will be sent back from the western end of Bangabandhu Bridge," Hatikumrul Police Station Officer-in-Charge Shahjahan Ali told The Daily Star.
"These buses will not be allowed to cross the Bangabandhu Bridge. The toll collection of these vehicles on the bridge has been stopped," Bangabandhu Bridge West Police Station OC Mosaddek Ali told this correspondent.
Action will be taken as per the instructions of the higher authorities, the OC also said.