Tourism affected in Rangamati, Khagrachhari over coronavirus scare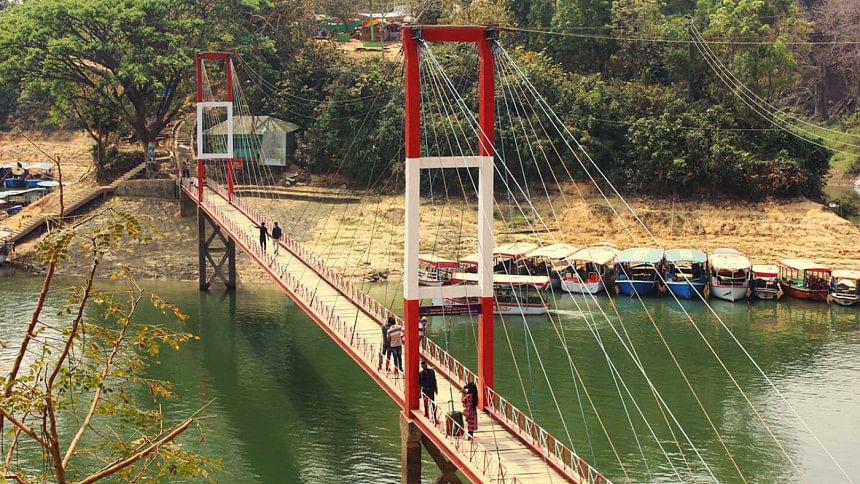 The number of tourists in Rangamati and Khagrachhari districts is falling following the detection of coronavirus in the country.
Visitor numbers have fallen in the last few days after the Institute of Epidemiology, Disease Control and Research (IEDCR) reported the first few cases of patients infected with the novel virus which has been declared a global pandemic by the World Health Organization (WHO) recently.
Bookings at hotels and resorts in the two districts, including those in Sajek, have also fallen sharply over the past few days.
Boatmen in Rangamati were seen passing idle hours at the lake with only a few visitors there.
Talking to The Daily Star, Deputy Commissioner in Rangamati AKM Mamunur Rashid said the district administration has taken different steps to prevent the spread of the virus, with the administration concerned discouraging tourists from coming there.
A 10-member committee has been convened by the deputy commissioner, with the district's Civil Surgeon Bipash Khisa as member secretary.
Bipash, meanwhile, told this newspaper that there were no testing kits for the virus in the district, adding six people in Rangamati, who were placed in quarantine after returning from abroad, are doing well.
Medical equipment, including masks, gloves, etc are in adequate supply, he said. 
Mamunur Rashid said a 100-bed isolation unit has been set up in Rangamati by the district's health department.
Khagrachhari district administration has also imposed a bar on tourism to prevent spread of coronavirus, Deputy Commissioner Pratap Chandra Biswas told journalists today.
So far, 14 people in the country have been diagnosed with Covid-19, and a 70-year man has died from the disease, IEDCR said today.