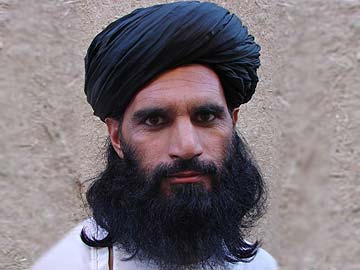 A senior Pakistani Taliban commander has been shot dead in a militant stronghold near the Afghan border, security sources and relatives say.
Asmatullah Shaheen was ambushed as he drove through a village near Miranshah in North Waziristan, reports said. Two others in the vehicle also died.
It is unclear who killed them. There has been no word from the militants.
Shaheen was briefly the Pakistani Taliban interim leader after its chief Hakimullah Mehsud was killed last year.
Asmatullah Shaheen, who came from the small Bhittani tribe, shot to prominence in December 2011 when his men kidnapped and killed about 15 security force personnel.
The BBC's M Ilyas Khan in Islamabad says he is believed to have depended on the much larger Mehsud tribe for his clout in militant circles.