Rajshahi rally: Bogura BNP men allege police obstruction
Bogura BNP leaders and activists today alleged that they faced obstructions from police on the way to Rajshahi to attend the party's divisional rally tomorrow.
Around 300 motorbikes carrying party leaders and activists were stopped by law enforcers on Bogura-Naogaon Highway in Dupchanchia upazila around noon, reports our Bogura correspondent, quoting Noor-e-Alam Rigan, general secretary of Bogura Chhatra Dal unit.
"Dupchanchia police put barricades on the road to stop us. They kept us there for over 30 minutes in the name of checking papers," Rigan claimed.
"They let us go, but we are not sure whether we will be able to reach Rajshahi as police and Awami League supporters are blocking the roads in several areas."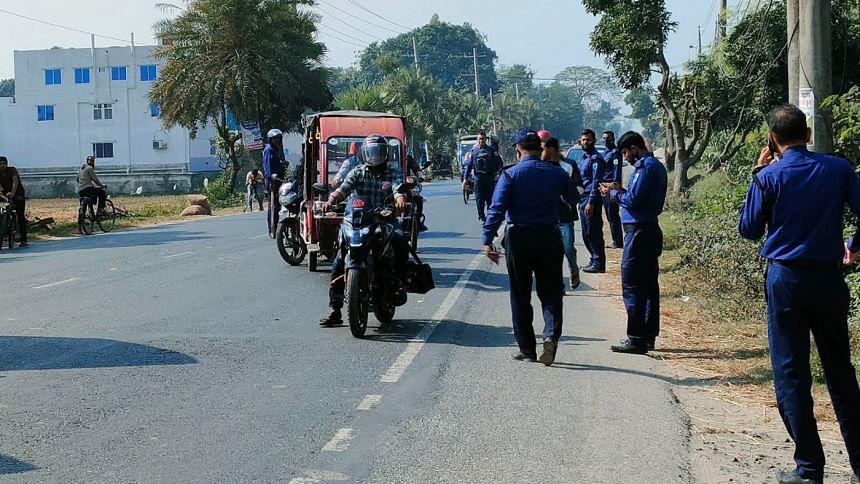 Police have also set up check posts in Arulia area of Sadar upazila and Beerkendra of Kahalu upazila to bar BNP men from going to Rajshahi, he alleged.
Contacted, Abul Kalam Azad, officer-in-charge of Dupchanchia Police Station, said they stopped the motorcycles to check papers as "they were speeding along the highway recklessly."
Police let them go after asking them some questions such as where they were going and for what purpose, he added.