Grameenphone completes 5G trials in Dhaka, Chattogram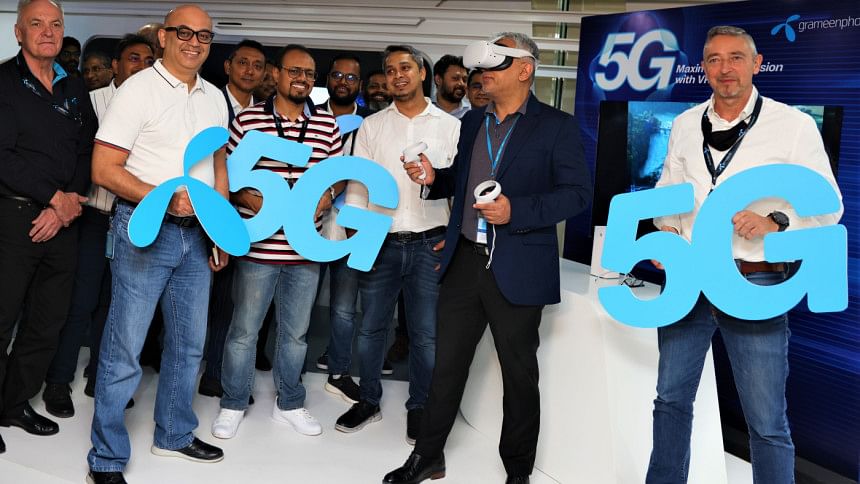 Grameenphone today successfully completed trials for 5G in Dhaka and Chattogram.
Officials of the top mobile network operator told The Daily Star that Huawei provided infrastructural support in Dhaka and ZTE in Chattogram.
This development comes after the Bangladesh Telecommunication and Regulatory Commission published a guideline a few months ago that made it mandatory for operators to launch 5G services within six months from the date of the spectrum auction, which took place on March 31.
During the auction, the country's four mobile phone operators bought 190 megahertz (MHz) of spectrum for $1.23 billion or Tk 10,645 crore. The spectrum bands can support both fourth-generation (4G) and 5G technologies.
Earlier on December 12, Teletalk launched 5G network services in Bangladesh on a trial basis in six places.
An official of GP said they experienced augmented and virtual reality during the trials.
Augmented and virtual reality devices require to be the ability to access and process huge amounts of data in real-time, providing the customers a real-time communication experience. And, these need 5G because of its high spend and ultra-low latency.