Khaleda to be kept at Kashimpur jail: Inu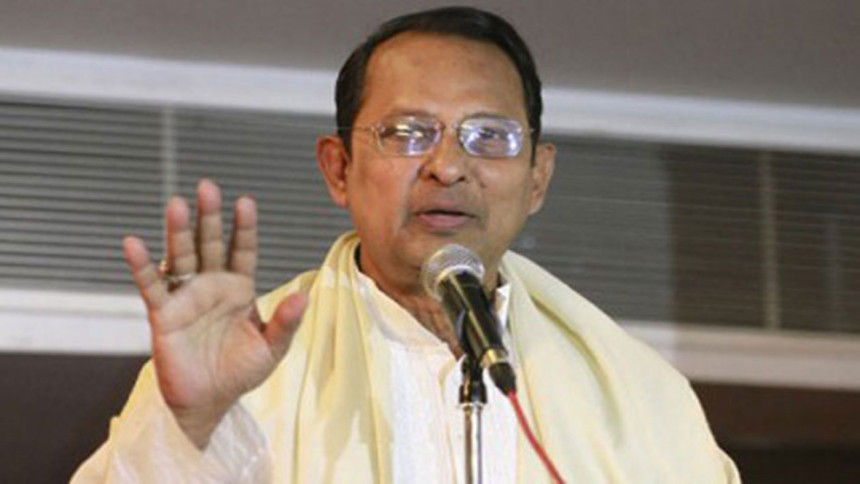 Information Minister Hasanul Haq Inu today said BNP Chairperson Khaleda Zia will be brought to book for "fire-bomb terrorism" and kept in Kashimpur jail.
"Khaleda Zia will not be spared," the minister said while speaking at a conference titled 'Uprooting terrorism: progress of democracy' held at Col Taher Auditorium in Dhaka, reported the Prothom Alo.
"Jamaat and Khaleda Zia are like two peas in a pod. She won't change," Inu said while blasting the BNP chief for attending Jamaat's iftar in the capital yesterday.
"Whether terrorism will have a place in democracy is a big question. Similarly, if Khaleda Zia will remain in politics is now a big question," Inu added.
Addressing the conference organised by Dhaka city unit of Jatiya Samajtantrik Dal (JSD), Inu accused Khaleda of following the path of Taliban in Pakistan and said she will not get the chance to fulfill her wish.