BAF fighter plane crashes in Bay, pilot missing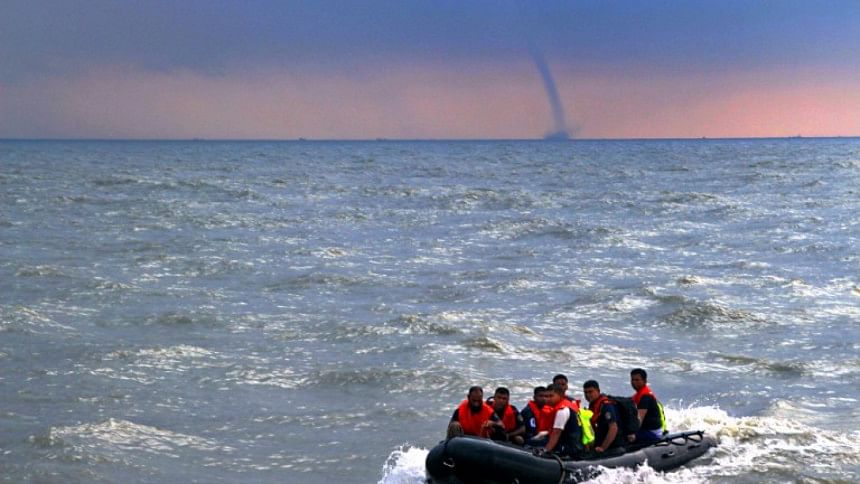 A pilot went missing as a fighter plane of Bangladesh Air Force crashed into Bay of Bengal this morning.
The missing pilot is Flight Lieutenant Tahmid, reports our Chittagong correspondent.
The plane lost its contact with BAF Base Zahurul Haque around 10 minutes after it took-off from the base in Patenga of Chittagong around 11:00am, sources at the BAF said.
Minutes later, it crashed in the Bay near Patenga beach, the sources said.
Local boatmen claimed to see parts of broken plane floating in the sea soon after the crash.
Coast Guard, Navy and Chittagong Port Authority were jointly conducting the search and rescue operation in the Bay, but no trace of Tahmid was found till 3:00pm.