Cover Story
The push for wearables
How tech companies are envisioning a future full of wearable gadgets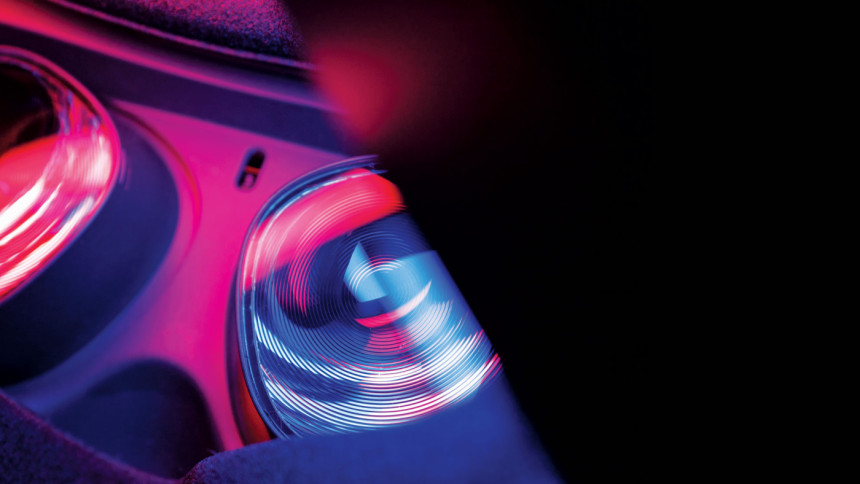 The growing popularity of wearables is evident as it has evolved considerably through the past few years. The sector of wearable technology grew with the debut of Google Glass and Apple Watch. These entries have ushered a paradigm shift in the way we use - or in this case - wear tech.
Wearables are expected to go far beyond earphones and offer numerous other advanced devices, except that particular expectation has already turned into reality. Tech giants have showcased the world's significant progress of wearable technologies this year only, leaving the tech enthusiasts feeling like the future they have been waiting for has arrived.
The resurgence of wearables became a trend throughout 2021 with the ongoing rollout of 5G, enabling wearables to perform unique services apart from the basic computing functions, leveraging super-fast networks and unleashing newer possibilities for wearable tech.
The newly introduced devices are predicted to ensure convenience and satisfaction for the users. Although wearables have a decade-long history in smoothening user experience, we discuss some of the latest innovations pushed out by tech giants that have made waves in 2021 below.
A leading company in the tech industry, Apple, has witnessed immense growth in the revenue for their wearable category and managed to garner many new customers by attracting them to their wide range of wearable accessories.
This year, they have unveiled their newly-developed technological invention AssistiveTouch, which allows one to control an Apple Watch through a series of hand and finger gestures. Succeeding on the technology front, one can now operate their wearable devices without pressing buttons or touching them. Users can command tasks, use custom actions, and even create new gestures due to this remarkable invention.
On the other hand, Xiaomi has brought a variety of Smart Wearables to the market in the past. They kept that tradition going this year as well. Their Smart Glasses, a technological triumph, got launched to the masses in September with the agenda of "Integrating Intelligent Functions into Eyewear".
This brand new Smart Wearable Device is capable of combining imaging systems and sensors into a subtle, ordinary glasses design through MicroLED optical waveguide technology. Despite weighing only 51g, it is able to display messages and notifications, make calls, navigate, capture photos, and translate texts right before the user's eyes, taking the wearable game to a new height.
Meanwhile, they are moving forward promoting their assurance for Smart experience for end-users as they are now on the centre stage by introducing CyberDog, a bio-inspired quadruped robot, which can be considered a stepping stone for the company. They have also worked on various other Smart Living products. They have presented some new pieces of tech spanning home entertainment, cooking, and daily commutes.
Even though technically, these are not wearable products, these are certainly contributing to propelling the company's Smart Living mission. They have constantly experimented with AI and IoT in order to enhance the acceptance of AIoT products.
Another emerging player, Microsoft, has decided to push their passwordless vision by advocating for biometric solutions. This technological giant, too, is ready to explore its options or alternatives. As they enable passwordless authentication across platforms, end-users are no longer required to create, store, and remember complex passwords.
However, they are on this list for their limited yet impressive collection of wearables, including their Fitness Tracker, HoloLens and other Smart Wearable Gadgets thriving in collaboration with Samsung, all of which can increase their profit margins.
Facebook, noticing more people entering the wearable arena, has recently followed suit in the advancement of wearable technology as well. Their Smart Glasses, built in partnership with Ray-Ban, have hit the market. Although the glasses provide a few handful features such as making or receiving phone calls, taking photos or creating videos and listening to music, customers are hopeful for more improvement of these Smart Glasses disguised in the aesthetics of sunglasses in the coming years followed by its much-awaited beginning.
Driven by the surging demand among the mainstream consumers, plenty of Smart Devices from the wearable categories, including Hearables, Smart Rings, AR Glasses, Smart Masks, Smartwatches, Head-mounted Displays, Smart Clothing or Garments, Health-monitoring Wristbands or Fitness Trackers, are speculated to continue to enter the market on a regular basis, and although most of them are geared toward targeted consumers, many of such devices are helping people address various health-related issues, as they are designed to cater to the multitude of individual needs.
AIoT products will gain traction, as they are consistently perfecting their operating systems and cutting down their hefty price tags while releasing more affordable or budget-friendly models. As the developers focus more on the contentment of the users, we can hope for the end of the era of bulky AR/VR headsets and the production of lighter-weighted devices that are more comfortable to the users. Since the utilisation of wearable technology is only going upward, designers undoubtedly can have vast opportunities to expand and envision regular masks or any other piece of clothing items in a different light. The dependency on wearable technology now seems inevitable in the near future.
Therefore, while the global pandemic has made us more aware of the urgency of prioritising our physical healthcare, tech companies triumphed by surpassing the focused expectation of the average buyers. Wearable tech gadgets are all set to draw more attention from the customers due to their diverse functionalities, which do not demand wearers to go outside to enjoy the newly offered services.
The future seems ever more promising now, specifically for the acceleration of wearable technologies going further at a steady pace, for it to become more secure and efficient, ultimately upgrading the quality of Smart Living.