The workplace of 2020 - The Freelancer's Lair
Starting a career in freelancing
People aged 15 and younger constitute about a third of the total population of Bangladesh. Less than 5 per cent of the population constitutes of people older than 65. The bigger bulk of the population consists of people aged from 15 to 65. This results in demographic dividend which refers to the growth potential attained through a shift in age structure. In spite of the growth in the working population, employment opportunities haven't increased proportionally. On the flipside, today there exists a huge market for technology-based work such as design and development, search engine optimisation, social media marketing, research, content creation and marketing, etc., that doesn't necessarily require a traditional work set up with rigid hours and concrete organograms. The synergy of these two trends has turned Bangladesh into a colossal hub for sourcing freelancers. The absence of a location-bound system is what makes freelancing such an attractive prospect in Bangladesh. Anyone with certain skillsets and a working internet connection can be a freelancer.
According to the ICT division, there are 650,000 registered freelancers on Upwork alone. However, other freelancing platforms are gradually gaining momentum and popularity and many people are moving away from Upwork. One such alternative platform is Fiverr. Fiverr is one of the world's largest online platforms for freelance services. It is user-friendly, supports transaction to local bank accounts via a third party, allows anyone to create an account, and much more. All this is pushing Fiverr to the top of Bangladeshi freelancers' preferred list when it comes to freelancing platforms.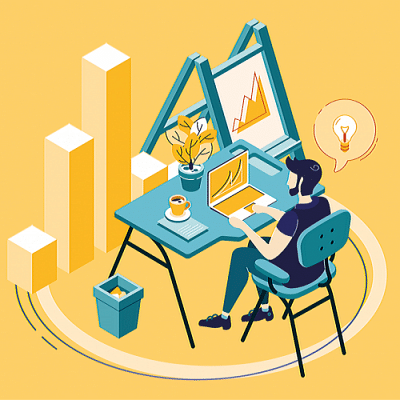 Things to ensure before starting out on Fiverr
Although the thought of earning money from the comfort of your home is very appealing, people often fail to make the most of this opportunity. This stems from a lack of understanding of how the platform works. There are certain things you need to ensure before you even sign-up for Fiverr, let alone start working on it. Here are the most important ones you should be aware of.
Having the right skills: Fiverr offers a plethora of services for you to choose from. It is important that you work on a specific field and master most of the skills needed to serve in that field. Try to gain as much experience as you can in any one of those areas before setting up shop on Fiverr.
A work portfolio: Your clients won't pay any attention to your proposals unless you have a portfolio to show. This portfolio should include sample work as well as work done for previous clients (if any). It will also make the clients aware of your skill level. Keep that in mind while making the portfolio.
Time and patience: It'll take you a lot of time before you can actually land a job on Fiverr. The first job is always going to be the hardest one to find. The key here is to be patient. Spend at least a couple of hours on Fiverr each day and bid for jobs you think you can do. Don't just give up after a month or so. It might take longer than that.
Good communication skills: Since you'll be communicating with clients from foreign countries, you need to have a good command over the English language. It's not necessary that you have to be fluent at it. But make sure that you can at least communicate with your clients properly and with a professional tone, and understand the requirements they put forward for you to fulfil.
A government issued ID: You need to have a government issued ID (national ID card, driving license or passport) for verification. If you fail to provide it, Fiverr will close your account and it will be impossible to get it back. The account will also be disabled if Fiverr can't match your face with the photo on your ID. If you don't have a government issued ID, it's high time you get one.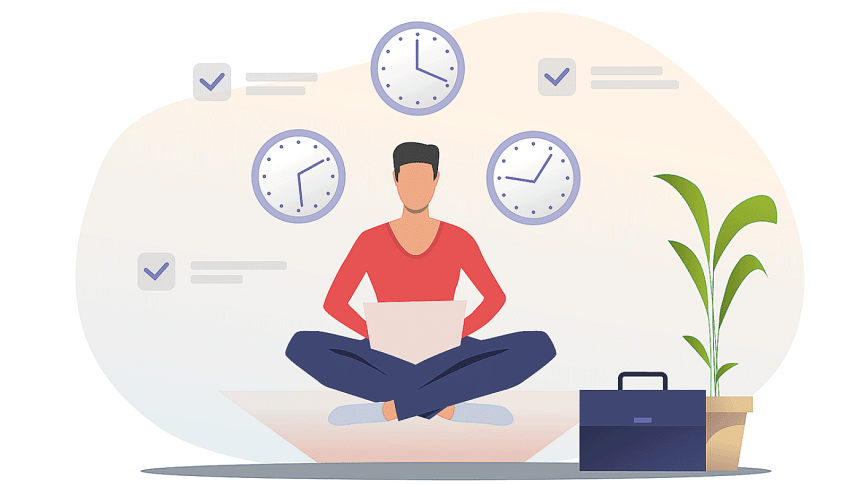 Some expert opinions
"At the very start, it's quite important that you try and stay online 24x7," says Imran Hossain Alif, a Level 2 seller on Fiverr who's been working there as a freelance web-developer for the past 2 and a half years. "Staying online helps your Fiverr gigs to get better rankings. Besides, you need to land the job that suits you and the only way to do that is to stay on your guard and wait for the perfect buyer request."
"As far as communication goes, most clients go for the sellers who can not only communicate in a proper way, but are able to understand the requirements quickly as well," added Alif. "You need to understand your client's mentality, and if necessary, talk about random things with them at times. After skills, I believe communication is the second most important thing as a seller on Fiverr."
Alif believes that for newcomers, patience is a key factor. "Patience is perhaps the most important element you need when it comes to freelancing," says Alif. "Without it, it's not possible to prosper in this sector."
Alif suggests that at the very beginning, it's possible that new sellers will go months without landing a single order. But despite this, they shouldn't break down or lose hope at this. "Instead of giving up, try and work on your skills," added Alif. "Work on your portfolio. You should also promote yourself and your gig on social media. Open a Facebook page if necessary. As long as you have patience and keep working on yourself without giving up, freelancing will surely open many doors for you."