Padma Bridge, as seen from satellite images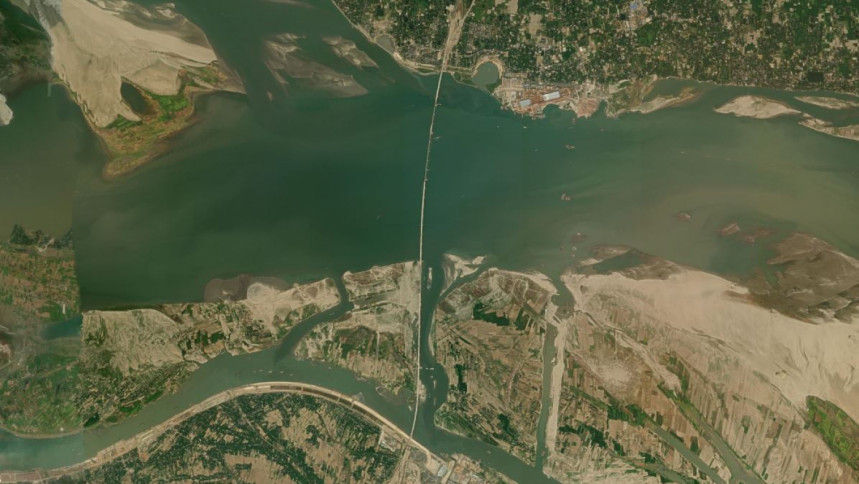 Zoom Earth Live has captured the image of Padma Bridge over the Padma river from satellite.
The Padma multipurpose bridge is currently the longest bridge in Bangladesh. The bridge connects Mawa in Munshiganj, Lohajang with the Jajira end of Shariatpur. 
The Padma Multipurpose Bridge Project has been implemented by the Bangladesh Bridge Authority. The main bridge was built by China Major Bridge Engineering Company Limited.