NASA announces the first woman and first African-American astronaut on manned moon mission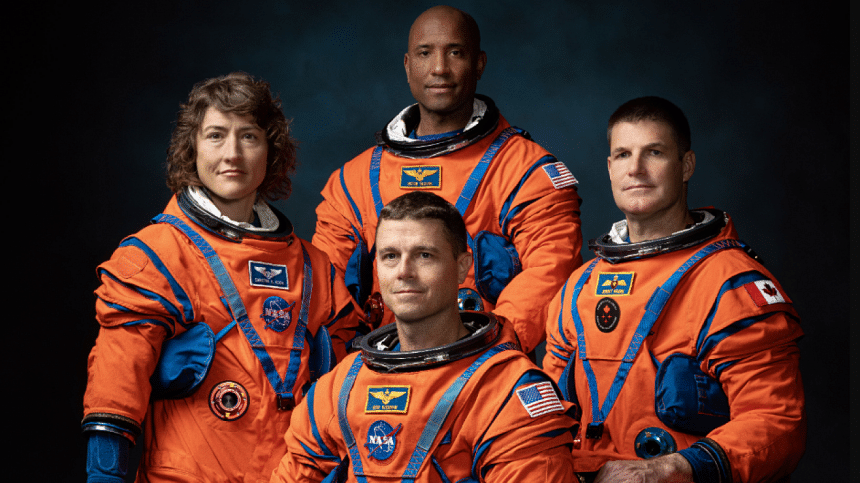 NASA has recently announced the names of the four members who will be joining the latest mission around the Moon on Artemis II. According to NASA, Artemis II will be the debut of a crewed flight since the previous Apollo program, which aims to return astronauts to the surface of the moon. 
The crew members for Artemis II are Commander Reid Wiseman, Pilot Victor Glover, Mission Specialist 1 Christina Hammock Koch and Mission Specialist 2 Jeremy Hansen. This makes Christina Hammock Koch the first woman astronaut and Victor Glover the first African-American astronaut to be assigned to an official NASA lunar mission. 
As per NASA Administrator Bill Nelson, these four trained astronauts will be representing "a new generation of star sailors and dreamers - the Artemis Generation", and pave the way for mankind for further exploration of the Earth's moon. As per official sources, this four-member crew will be flying around the moon in the first crewed moon voyage in over 50 years. 
Christina Koch is an electrical engineer who has worked on NASA's first three all-female spacewalks, and was the flight engineer in the NASA space stations for Expeditions 59, 60 and 61.
Victor Glover, an experienced US Navy pilot, was part of NASA's 2013 class of NASA Astronauts and was the pilot for NASA's SpaceX Crew-1 mission. 
Jeremy Hansen, the first Canadian chosen for a NASA moon mission, was a fighter pilot before joining the Canadian Space Agency. He currently works with NASA on training astronauts.
Reid Wiseman, also a former US Navy pilot, previously lived and worked abroad at the NASA International Space Station as a flight engineer in 2014. He had previous experience in commanding research missions and has served as Chief of the NASA Astronauts. 
Artemis II, which will voyage around the moon, is scheduled to launch in late 2024. The mission following that, Artemis III, where the crewed mission will land on the moon, is currently set for 2025.