Microsoft couldn't resist buying Activision, here's why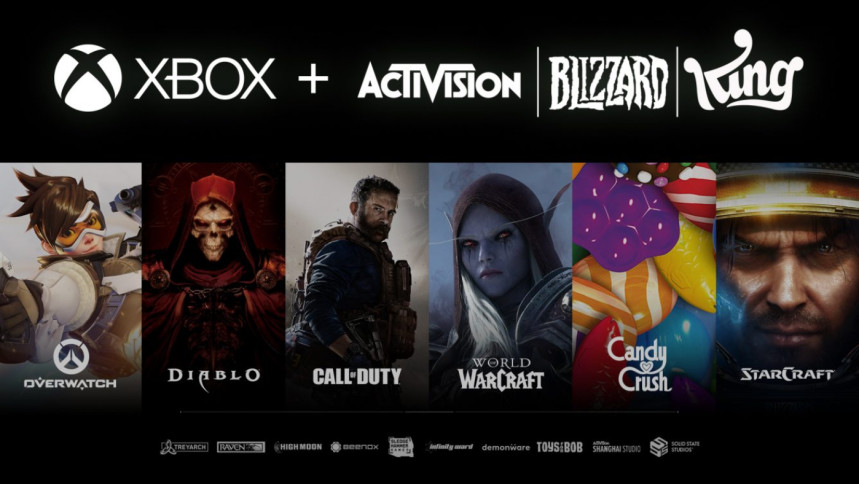 On Tuesday, Microsoft announced that it was acquiring gaming studio Activision Blizzard in a $68.7 billion all-cash acquisition deal. The deal is all set to become Microsoft's biggest deal ever—nearly three times of the 2016 LinkedIn acquisition—and will make Microsoft the new owners of acclaimed titles like Call of Duty, World of Warcraft and Candy Crush, to name a few. With this deal, Microsoft is also kicking off a new division—Microsoft Gaming, to be spearheaded by Phil Spencer, former Xbox boss. 
For Activision, the deal is, in fact, a rescue as Activision CEO Bobby Kotick has recently been named in multiple allegations of discrimination, sexual harassment and maintaining a toxic work culture. Bobby will, however, continue to serve as Activision CEO, at least until the deal closes.
For fans of Activision's popular titles like Call of Duty, the deal potentially means they can continue playing their favourites without worrying about the studio shutting down. But above everything, Microsoft is the one entity that's set to reap the most out of this deal as it looks to strengthen its foothold in the gaming industry.
The deal will essentially turn Microsoft into the world's third largest gaming studio, right after Tencent and Sony. It also catapults Microsoft right into the mobile gaming industry where Microsoft had little to no foothold. With Activision's Candy Crush, one of the world's most popular mobile video games ever made, Microsoft is presented with an opportunity to take things forward in the fast-growing mobile gaming arena. 
With this deal, Microsoft is also looking to boost its Metaverse and GamePass portfolio. Microsoft has already set gaming as one of the key cornerstones of building its own version of Metaverse. The Activision acquisition gives Microsoft more materials to play around with. As for GamePass, the deal will bring around a new 400 million monthly active players on GamePass, boosting it significantly against its competitors in the market. 
Microsoft is looking to build a bigger empire. Activision acquisition is one more step towards that goal. As for gamers, prospects look bright as Microsoft aims to "bring the joy and community of gaming to everyone, across every device." For independent studios, however, things are less hopeful as giants shake hands to take them on.