iDEA Project's Startup Compass launches today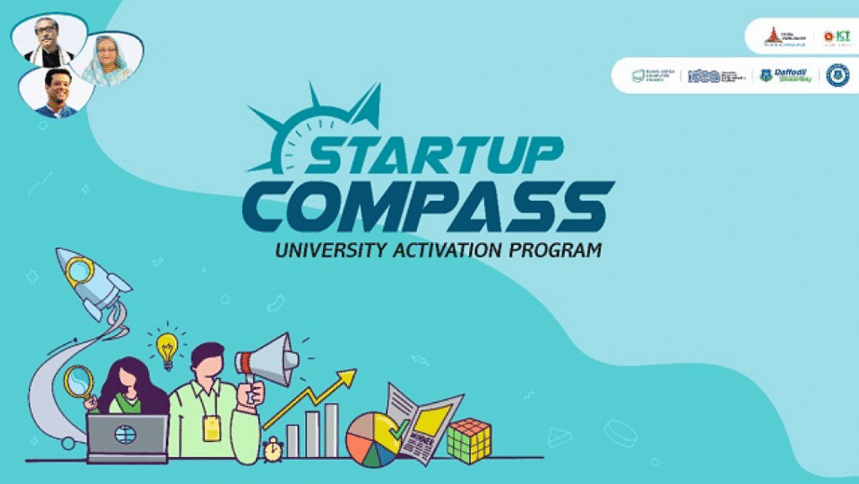 As a part of their iDEA project, Bangladesh Computer Council (BCC) of the ICT Division is launching a new campaign called 'Startup Compass', which aims to find potential and promising entrepreneurs in the local startup scene.
According to a press release, the iDEA project will organise the opening ceremony of the Startup Compass campaign at the campus of Daffodil International University (DIU), located in Daffodil Smart City, Ashulia, Dhaka, today afternoon.
The event will be inaugurated by the Senior secretary of ICT Division, Mr. N M Zeaul Alam, as the chief guest. The DIU Vice-Chancellor Professor, Dr. M. Lutfar Rahman, will be present as a special guest at the event.
The Dean of the Science and Information Technology Faculty of DIU, Professor Dr. Md. Fokhray Hossain, and the Head of the Computer Science and Engineering Department, Professor Dr. Touhid Bhuiyan, will also be there as special guests. The Project Director of iDEA and Joint Secretary, Md. Altaf Hossain, will chair the event.
This campaign will run in 8 divisions across the country, and will be held in more than 45 public and private universities.
The organiser hopes to get a positive response from young and budding entrepreneurs through the Startup Compass campaign.
The iDEA project of the ICT Division will present the details along with the application process at the opening ceremony of Startup Compass at the opening ceremony today.