How to use WhatsApp's new Communities feature
WhatsApp has officially begun to globally roll out its new Communities feature, which will allow users to bring several related groups under one umbrella category while having advanced admin controls. While testing for the Communities feature began around August this year, the popular instant messaging app has now made the feature available worldwide, including in Bangladesh.
Alongside organising group chats and bringing them under a specified category, the Communities feature also give users new admin controls for group chats, as well as support for sub-groups and announcement groups. WhatsApp is also enabling 32-person voice and video calls, including the ability to share larger files, more emoji reactions and polls.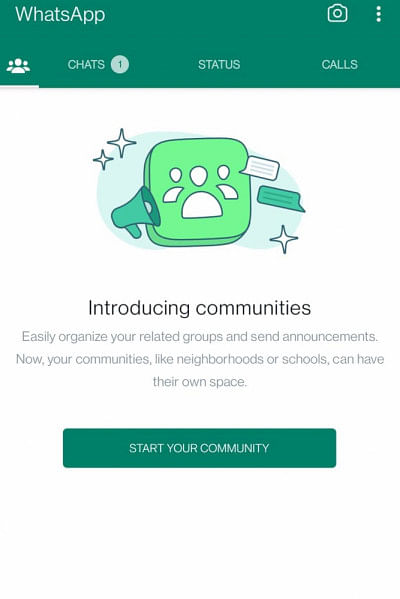 The Community admin can send updates in the form of announcements to notify all the members. The Community members, alongside receiving admin updates, can also organise smaller discussion groups. As always, all calls and messages will remain end-to-end encrypted, which means not even WhatsApp can read or hear what is being sent. 
Here is how to use this new feature:
How to create a WhatsApp Community
To create a Community in WhatsApp, follow the steps below.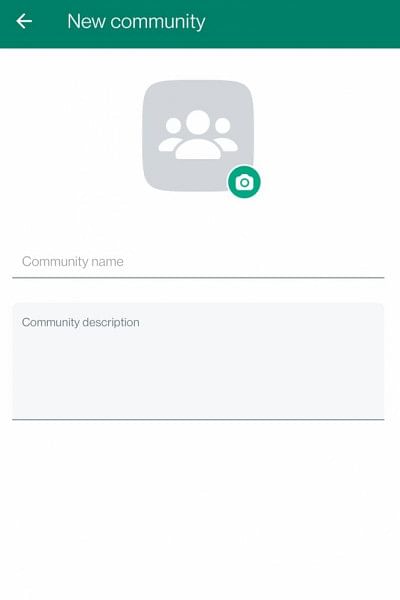 Click on the 'New chat' button, which, on the Android version of the app, can be found on the bottom right of your chats menu. From there, click 'New community'. You can also find this option to the left of the main chats menu. 
After clicking on 'New community', enter the community name and description. The name cannot be more than 24 characters. You can also add a display photo to the community chat. 
After creating the new community, tap the green arrow icon and add whichever existing group chats you want to this new community. Note that you can only add groups that you are an admin of.
You can also click on 'Create new group' to add newly created group chats to this community. You can make up to 10 new groups this way. You can add members anytime, and groups are open for any community member to join in. 
Once a new community has been created, a community announcement group will be automatically created as well. This is where the community admins can send messages which will notify all the community members. 
Keep in mind that you can create a community with a maximum of 50 groups plus the main announcement group. Up to 5,000 members can be added to this main announcement group.