How short video platforms are playing a role in preserving cultural heritage and revitalising traditions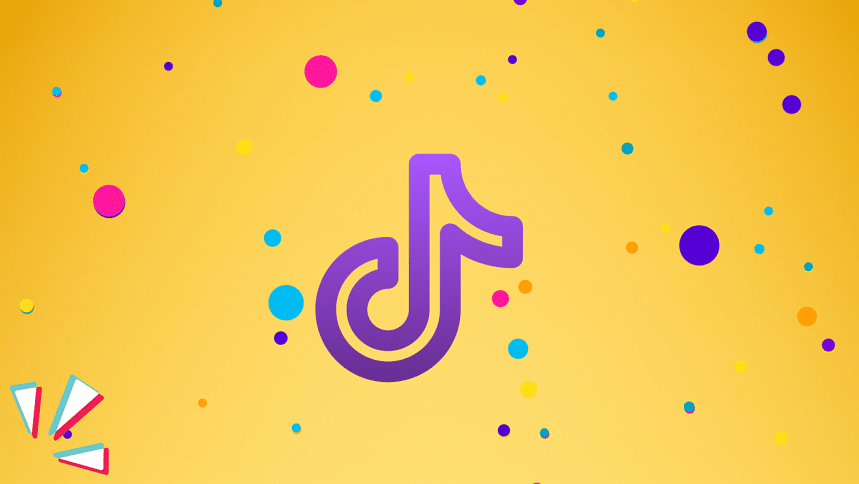 Short video platforms such as TikTok have become a popular platform for showcasing cultures worldwide, going beyond just music and dance videos. It encourages creativity and self-expression, leading to the exchange of cultural forms on a global scale.
Short video platforms and Bangladeshi cultures
TikTok is bringing innovative campaigns and hashtags for various events and festivals, creating a community where users can share their traditions and heritage throughout the year.
Cultural programs
#ShubhoNoboBorsho: Bengalis celebrate the first day of the Bengali calendar, Pahela Baishakh. With #ShubhoNoboBorsho, TikTok encouraged users to share their celebrations of the Bengali New Year. This year, celebrities and influencers such as Mehazabien and Ishrat Zaheen joined in, showcasing traditional outfits while other creators made videos about the celebration, fairs, and traditional food.
#PohelaFalgun: This hashtag celebrated the first day of Spring in the Bengali month of Falgun. Content creator Faiza shared her Falgun moments with her friends draping a saree while Marjia Mimi celebrated the day by dancing to a theme song. Many others posted videos highlighting the beauty of the new season, the flower shops of Shahbag in Dhaka, and the vibrant mood across the country.
#HappyShakrain: TikTok highlights not only national cultures but also subcultures. The #HappyShakrain hashtag celebrated the Kite festival, unique to the southern part of Dhaka city. Users made videos showcasing various aspects of the festival, including kite flying, flame-eaters, and fireworks. Creator Akram Rashid showcased every symbol of this festival artistically by showing vivid kite shops, kite fighting, flame-eaters, fireworks, and the DJ party.
Religious festivals
#KhushirEid and #EidUlAzha: TikTok encourages users to share their celebrations on Eid through these hashtags. Acts of kindness and various aspects of Ramadan are also shared. With #StitchKindness, creator Robin Rafan made many videos that demonstrated acts of kindness that we can start nurturing as well.
In Ramadan, from Sehri to Iftar preps – everything comes up on this platform throughout the holy month. With #MaheRamadan, cinematographer Saif Sarwar showed the vibrant food market at the beginning of Ramadan and how Dhaka city was decorated for Eid. On the other hand, food reviewers like Jawad Kazi and Tahrim showed many new places to try out for sehri and iftar with friends and family.
#DurgaPuja: The five-day Sharadiya Utsab (Durga Puja) is celebrated on TikTok as users post videos of Durga sculptures, arranging puja mandaps, and sharing shopping experiences. Users display their joy in getting new dresses and exploring food options for the festival. Content creator Anuradha Datta showed her shopping spree with her family as they bought sarees and ornaments for the occasion. 
National observance
#AmarBhasha: This hashtag allows people to express their respect and love for the Bengali language, highlighting International Mother Language Day and the Ekushey Book Fair. The #Bangla Alphabet Challenge is another fun initiative in which users participate.
#AmarBangladesh: Introduced last December, this hashtag showcased famous places, food, and culture of Bangladesh, commemorating the month of victory. Content creators contributed to preserving Bangladesh's legacy and spreading the message of victory.
Cricket of Bangladesh
TikTok launched hashtags like #CelebrateCricket, #KhelaJombe and #BanglaTigers to celebrate the achievements of Bangladeshi cricketers. Users enthusiastically shared their excitement and happiness through unique videos.
Short video platforms fostering cross-culture
Video sharing platforms like TikTok, Likee and Reels are empowering different cultures worldwide, allowing them to share their own culture while discovering and learning about others. People from all regions of the world, including Asia, America, Africa, Europe, and the Middle East, use TikTok to participate in global trends, challenges, and campaigns, promoting diversity and cultural exchange. Thus, TikTok plays an instrumental role in celebrating and revitalising various traditions across the digital landscape.