Future Bangladeshi economy will be 'e-economy': PM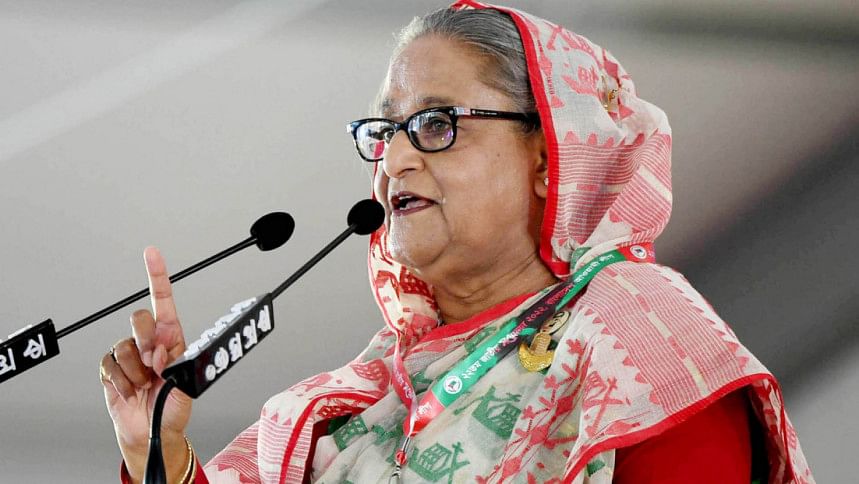 According to Prime Minister Sheikh Hasina, one of the main agenda of the government of Bangladesh in the coming years is working towards implementing the 'Smart Bangladesh' project by 2041.
The Prime Minister termed the future Bangladeshi economy as 'e-economy', where the economic management will be completely digitised and appropriate for the Smart Bangladesh of the future.
She recently said this during her speech while inaugurating the 22nd National Council of the ruling party in the capital's Suhrawardy Udyan.
Additionally, the Prime Minister said that she envisions a 'Smart Bangladesh' where every citizen of the country will be a smart citizen and together contribute towards building a smart workforce.
"The people of the country will learn everything online and be able to carry out all regular tasks online." she added.
Previously, Prime Minister Sheikh Hasina announced that her government will turn the country into 'Smart Bangladesh' by 2041, adding that the government has fixed four bases: smart citizens, smart economy, smart government and smart Society, to make the country 'Smart Bangladesh'.
In the 22nd National Council of Awami League, convened yesterday at the Institution of Engineers auditorium in the nation's capital, Sheikh Hasina was reelected as party president for the tenth time in a row.