Celebs, activists, writers reportedly found 'dead' on Facebook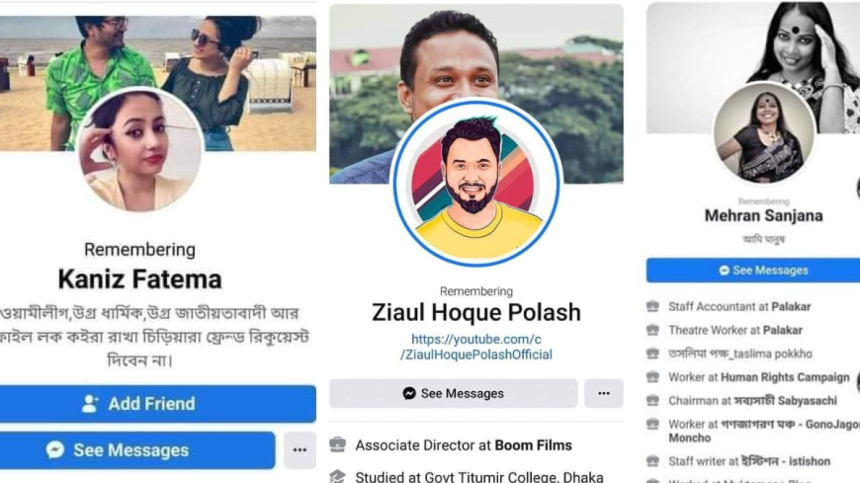 Several celebrities, writers, and prominent online activists were shown as "dead" on social media. On their account, Facebook is showing "Remembering" next to the person's name on their profile. As the user of the account is presumed dead, "Remembering" is enabled and Facebook bars logging into the account.
Readers of The Daily Star have reported to the newspaper that prominent actors Ziaul Hoque Polash and Anamika S Oyshe, writer Taslima Nasrin, activist Mehran Sanjana and Facebook IDs/pages of several others were showing "Remembering".
This feature is enabled so that friends and family gather and share memories after a person passes away. Depending on the privacy settings of the account, friends can share memories on the memorialised timeline. According to Facebook's guidelines, an account is only memorialised if a family member or close friend reports it to Facebook.
According to industry experts, a group of local "spammers" might be responsible for such incidents. No official reasons were cited while filing this report.
When Taslima Nasrin found out that her Facebook ID was memorialised, she went on Twitter and said she was indeed not dead, and she had no clue why this happened to begin with. Hours later, she was able to recover her account.