Apple unveils the Apple Vision Pro, the computer that you can wear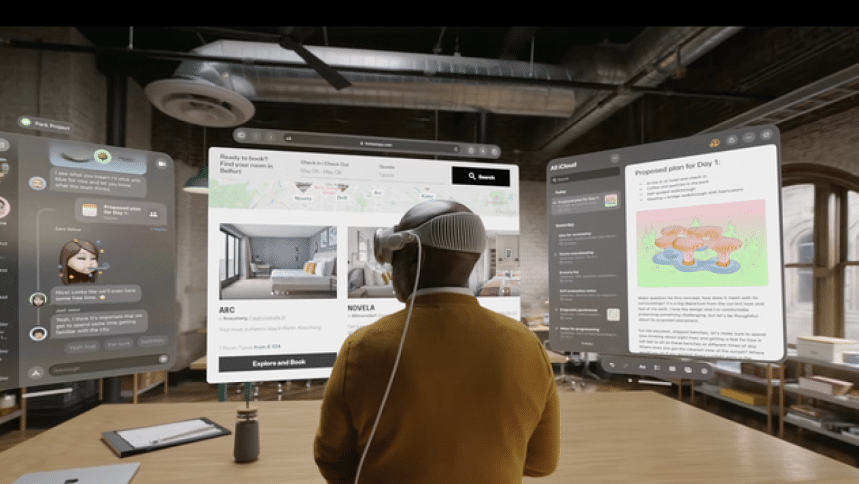 In a monumental moment for tech enthusiasts worldwide, Apple has officially revealed its highly anticipated augmented reality (AR) headset the Apple Vision Pro. After a lengthy seven years of development, the much-speculated device has become a reality, solidifying its existence unlike previous rumours surrounding an Apple television or car.
"I believe that augmented reality is a profound technology," CEO Tim Cook said. 
This marks Apple's first foray into a new product category since the launch of the Apple Watch in 2015. According to recent reports from Bloomberg, the company aims to sell approximately 900,000 VR headsets within the first year of release.
This is a developing story. Watch this space for more updates.