6 Twitter alternatives you can check out today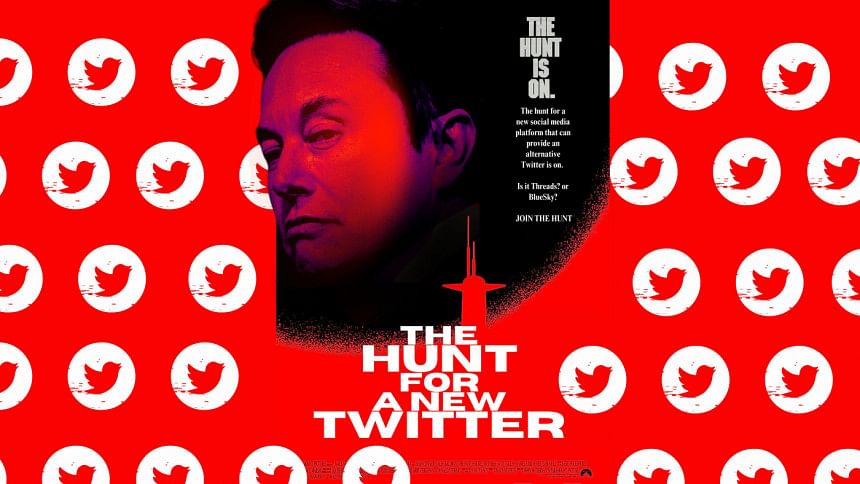 In the midst of uncertainty surrounding Twitter under the leadership of Elon Musk, users are increasingly seeking alternative platforms that offer a different social media experience. As the search for a suitable Twitter replacement gains momentum, we present six potential alternatives that have captured the attention of those contemplating a departure from the Twitterverse.
Bluesky
Unlocking a New Era of Social Media Innovation Founded by Jack Dorsey, Twitter's former co-creator and CEO, Bluesky has emerged as an exclusive platform with immense potential. Operating on an invite-only basis, it currently boasts a staggering waitlist of 1.9 million people. Utilizing the AT Protocol, Bluesky aims to revolutionize social media by empowering researchers and developers to tackle existing challenges and explore new forms of interaction, fostering innovation in the digital realm.
Spill
Empowering Culture Drivers and Influential Voices Spill, founded by former Twitter employees Alphonzo "Phonz" Terrell and DeVaris Brown, offers a unique space for culture drivers who often go unnoticed and undercompensated. With a focus on amplifying Black creators, queer voices, and influential figures from around the world, Spill has attracted significant attention. Its launch in January garnered nearly 20,000 users on its pre-launch waitlist, signaling a growing demand for platforms that prioritize inclusivity.
Mastodon
Decentralized Social Networking for a Diverse Experience Established in 2016 by German programmer Eugen Rochko, Mastodon provides a decentralized alternative to Twitter's centralized structure. With over 10 million registered users, Mastodon operates through numerous independent servers, enabling users to join communities centered around specific topics of interest. This unique approach promotes diversity, customization, and user control over their social media experience.
Threads
Meta's Text-Centered Rival to Twitter Meta, the parent company of Instagram, is set to launch Threads, a text-centered application aimed at challenging Twitter's dominance. With a focus on providing a well-managed and sane environment for social interactions, Threads aligns with Meta's strategy of entering competitive social media spaces with fresh perspectives. While details about Threads remain undisclosed, its appearance in the Apple app store and integration with Instagram's user base generate anticipation.
Post.News
A Platform for Civil Conversations and Reliable Journalism Noam Bardin's Post.News positions itself as a social platform that promotes real people, real news, and civil conversations. Offering access to premium journalism without subscriptions or ads, Post.News garnered significant interest with 440,000 waitlisted users and 206,000 active accounts within a month of its November 2022 launch. Bardin's intention to create an inclusive environment that respects diverse opinions reflects the platform's commitment to fostering constructive dialogue.
T2 Social
Authentic Conversations in a Character-Limited Space Launched by Gabor Cselle, Sarah Oh, and Michael Greer, T2 Social aims to facilitate genuine and meaningful conversations within its community. With a character limit of 280, reminiscent of Twitter's original constraint, T2 Social has transitioned from a small-scale venture to an invite-only platform hosting approximately 20,000 users. Drawing on the founders' experience at Twitter, T2 Social endeavors to provide a space where authenticity and dialogue take center stage.